Fox Searchlight Buys Rights To Remake Sundance Documentary 'The Bengali Detective'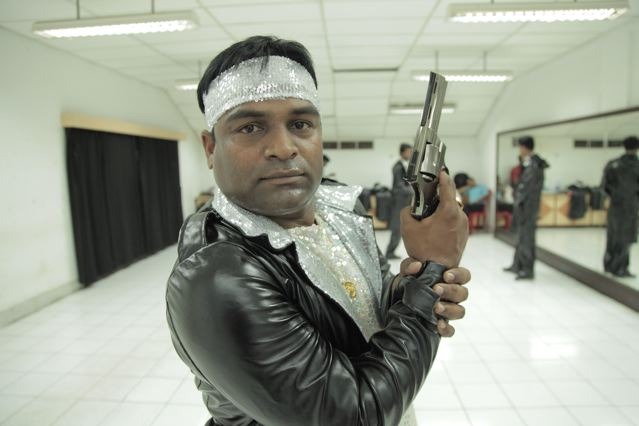 Fox Searchlight is really on a roll at Sundance. The company has snapped up Homework and Martha Marcy May Marlene, and has now announced that it has bought remake rights to the Indian documentary The Bengali Detective.
Wait, a remake of a documentary? How does that work?
First up, the film is described on the Sundance programming site as follows:
In response to police corruption, the private detective business has become increasingly common in India. The Bengali Detective follows the life of detective Rajesh Ji, who, along with his ragtag team of assistants, investigates cases ranging from counterfeit hair products to a brutal triple murder. When Rajesh is not sleuthing, he has big dreams of competing on a televised national talent show, so he and his detective gang form a dance troupe—which must be seen to be believed—and rehearse for their big audition. Set in chaotic Kolkata, formerly known as Calcutta, the film is shot with atmosphere and immediacy, complementing the mystery and suspense of the investigations. Director Philip Cox finds a riveting subject in Rajesh. He's all at once a showman, a dedicated husband, and a humanitarian.
Here's the trailer:
(More video at the film's official site.)
So, obviously, it's not 100% unheard of for a documentary to be remade. But it is hardly common, and the idea of remaking one as specific as this seems rather strange. So what's the story? Claudia Lewis, president of production at Fox Searchlight, said via press release:
We adored this film and are delighted to have the chance to work with such entertaining, funny material. We were charmed by this story of a dedicated husband and self-made detective who dreams big.
OK, that doesn't tell us much. Phil Cox, director of the original, mentions that the company has a good track record of "bringing stories set in India to a worldwide audience," with which he primarily refers to Slumdog Millionaire. But that also doesn't tell us how Fox Searchlight might make a new film based on this one. Wait and see, then. I like the idea of this doc a lot — it sounds like a wild concoction with the doc aspects bolstered by occasional real-life dance scenes. As to where it goes from there, I can't even begin to predict.