Sundance Sales: 'My Idiot Brother,' 'Martha Marcy May Marlene,' 'The Ledge,' 'Homework' And 'Life In A Day' All Find Homes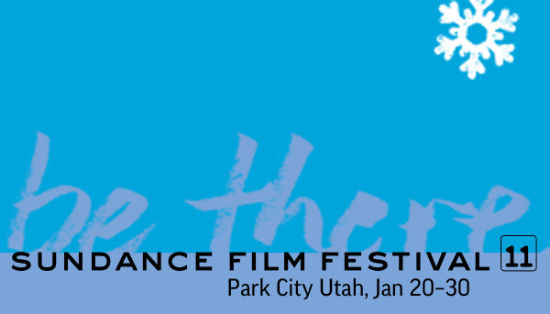 The last couple years at festivals have seen a lot of hand-wringing and commentary about how sales were slow. But Sundance 2011 seems to be a lively marketplace, with big films quickly snapped up by distributors. (Even if they're mostly films with great press or known casts that are easily marketed.) The big news has been Kevin Smith's self-distro plan for Red State, while Margin Call and Like Crazy found early buyers. Several more big sales have been made since then.
After the break, a rundown of sales over the last twelve hours, which includes sales for early festival fave Martha Marcy May Marlene and the comedy My Idiot Brother.
Fox Searchlight picked up Martha Marcy May Marlene which, via the press release, "stars Elizabeth Olsen as Martha, a damaged woman haunted by painful memories and increasing paranoia, who struggles to re-assimilate with her family after fleeing a cult." A 2011 release is scheduled. [Read David's review.]
Fox Searchlight also picked up Homework, written and directed by newcomer Gavin Wiesen and starring Freddie Highmore, Emma Roberts, Michael Angarano, Elizabeth Reaser, Rita Wilson, Sam Robards and Blair Underwood. Freddie Highmore plays George, "a lonely and fatalistic teen who's made it all the way to his senior year without ever having done a real day of work, who is befriended by Sally, a beautiful and complicated girl who recognizes in him a kindred spirit." As per the press release, the film is scheduled to be released in 2011.
The Weinstein Company nabbed My Idiot Brother. Jesse Peretz directs from a script by Evgenia Peretz and David Schisgall. Paul Rudd, Elizabeth Banks, Zooey Deschanel, Emily Mortimer, Steve Coogan, Hugh Dancy, Rashida Jones, Kathryn Hahn, Shirley Knight, TJ Miller, Janet Montgomery and Adam Scott star. Here's the synopsis:
Ned Rochlin (Rudd) looks for the good in every situation and in everyone, which often puts him at odds with the world around him – especially his family.  Upon being released from jail for a stupid mistake, Ned is kicked off of the organic farm he lives and works on by his ex-girlfriend Janet (Hahn) who also insists on keeping his beloved dog, Willie Nelson. Having nowhere else to go, he turns to his family, three ambitious sisters (Banks, Deschanel, Mortimer) and an overbearing mother (Knight).  Ned crashes at each of their homes, in succession, and brings honesty, happiness and a sunny disposition into their lives. In other words, he wreaks havoc.
[Review coming this evening.]
IFC picked up The Ledge, directed and written by Matthew Chapman, and starring Charlie Hunnam, Liv Tyler, Patrick Wilson, Terrence Howard, and Christopher Gorham. The press release explains:
In this race-against-time thriller, the opposing philosophies of two men embroiled in a complicated love triangle with a beautiful woman (Tyler) escalate into a lethal battle of wills. Ultimately, the believer (Wilson) forces the non-believer (Hunnam) onto the ledge of a tall building. He gives him one hour to make a choice between his own life and someone else's, a while a policeman (Howard) tries to convince him to come down. Without faith of an afterlife, will he be capable of such a sacrifice?
Finally, National Geographic Films bought rights to Life in a Day, the crowd-sourced YouTube doc produced by Kevin Macdonald and Ridley Scott. The 90-minute film was built from 80,000 submitted clips shot on July 24, 2010. No release window has been announced.