James Cameron Briefly Talks 'Avatar' Sequels: Shooting Back To Back, Surviving Cast Returns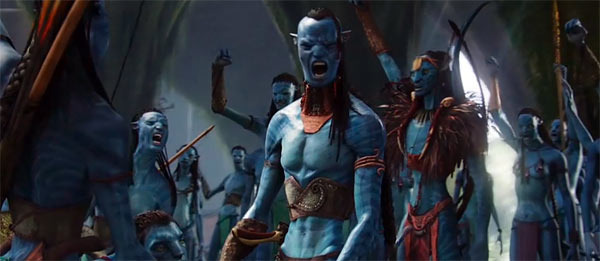 We know that James Cameron has a deal with Fox to make two sequels to Avatar, and that the project(s) will be his next films. When that deal was announced we heard some basic facts, and in the months since producer Jon Landau has spoken a bit more about plans for the films. But if you're hanging on for every last detail about the upcoming sequels, we've got Mr. Cameron's most recent statements after the break.
The director told EW,
I am in the process of writing the next two Avatar films now. We are planning to shoot them together and post them together, and we will probably release them not quite back to back, but about a year apart. Christmas '14 and '15 is the current plan.
Those dates are a tiny bit more specific than what we were told when the two films were announced. (At the time, the dates were merely 'December 2014 and 2015.') And that he is beginning to write them now is also just confirmation of something we already knew. But the confirmation that they'd be shot back to back is new — when the films were announced the word was that the 'back to back' decision wouldn't be made until after the films were written.
He adds,
Basically, if you survived the first film, you get to be in the second film, at least in some form... [And] Fox has partnered with me to donate a chunk of the profits to environmental causes that are at the heart of the Avatar world. I didn't want to make more Avatar movies without a grander plan in place.
So that tells us more or less who'll be in the second film at the very least. More on this one as details are revealed; we can probably expect a big update around Comic Con.