VOTD: 'Fight The Foot,' A Fan-Made TMNT Short Film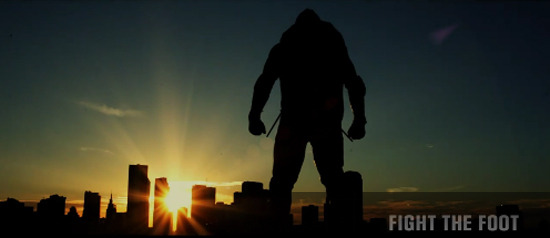 Here's a brief short film in which a seriously dedicated TMNT fan decides he's not willing to wait for the new film being developed by Platinum Dunes. He wants to see a re-imagined early encounter between April O'Neil and the mutated ninja turtle Raphael right now. If you also don't want to wait for the new film, watch Fight the Foot after the break.
The film's YouTube listing offers a brief synopsis:
April O'Neil reported on a new gang in the streets. Then it got personal. Only those below the streets can help her now.
These aren't quite the classic ninja Foot Clan — more of a dressed-up street gang. So a slight bit of disappointment there, but that's a pretty nice-looking Raphael suit. I like the fact that it is more grotesque than cute.
Follow Fight the Foot on Twitter for more info.