2011 Sundance Film Festival Recap One: Thursday - Sunday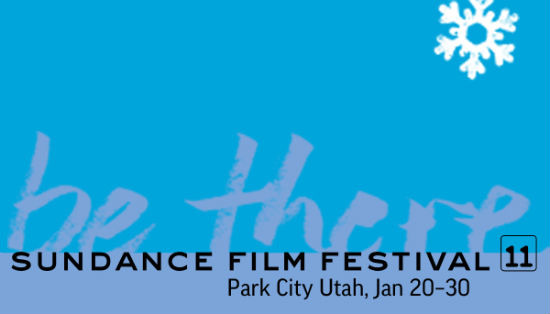 Does someone have a case of the Mondays? We understand. Going back to work sucks but while you probably had the weekend off, Slashfilm hasn't stopped working. If you can call watching movies non-stop working.
Myself, Peter Sciretta and David Chen have been all over Park City Utah at the 2011 Sundance Film Festival which continues through next Sunday. We've reviewed over a dozen movies, quested for tickets, done video blogs and much more. Did you miss any of the coverage? No worries. We've created this convenient rundown of everything we'd published so far including reviews of the recently acquired films Project Nim and Margin Call, hidden gems like Win Win and Bellflower and, of course, all the Red State coverage you can handle.
Later today, be on the look out for reviews of My Idiot Brother, Like Crazy, The Greatest Movie Ever Sold and more. But until then, see the roundup of all our coverage below:
Thursday January 20Why do we come to the Sundance Film Festival? We explain it's allure.We have arrived at Sundance, and here's what we are most excited for. Video Blog.Friday January 21Getting tickets to Red State was quite the ordeal.The opening night film was James Marsh's Project Nim. Here's our review.Ever see a horror movie all done in one shot? It's called Silent House and here's a review.Margin Call stars Kevin Spacey, Jeremy Irons, Stanley Tucci and was reviewed here.Saturday January 22Bloody revenge came to Sundance in the way if I Saw The Devil. Our review is here.It's got big stars like Liv Tyler and Patrick Wilson but does The Ledge deliver big? Find out here.Around here we call it the Four M's or MMMM. The real title is Martha Marcy May Marlene and it's supposed to be amazing.A mini-review roundup featuring The Future by Miranda July and Bobby Fischer Against the World.Sunday January 23Peter loved it at Toronto and a whole bunch of people, including David, loved it at Sundance. It's a Submarine Video Blog!Between movies, David was walking around Park City talking to movie fans. Here's what they had to say.My favorite film of the festival so far is Tom McCarthy's Win Win with Paul Giamatti and Amy Ryan. Amazing movie.Peter generated controversy by calling Bellflower "500 Days of Summer for the Jackass Hipster Generation," read exactly what he meant.Red StateRight after the movie ended, here's what we all thought about Red State.Kevin Smith made some major, big time, groundbreaking revelations about his film and its distribution. Read them here.Here's my full review of Red State and probably not the last.