Breakout Sundance Star Elizabeth Olsen Cast In 'Buried' Director's 'Red Lights'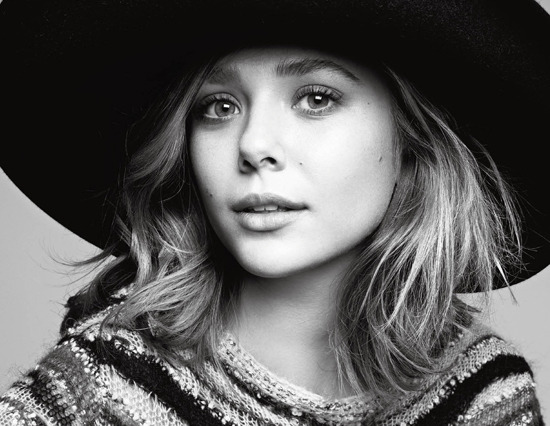 One of the films getting the best notes so far at Sundance 2011 is the drama/thriller Martha Marcy May Marlene. It's the breakout feature for actress Elizabeth Olsen (yes, younger sister of Mary-Kate and Ashley) who has now been cast in her next picture. She'll appear opposite Sigourney Weaver, Robert De Niro and Cillian Murphy in Red Lights, from Buried director Rodrigo Cortes.
THR has the details, saying that the actress will appear in what she calls a "thriller about paranormal activity" as a student of a psychology professor played by Sigourney Weaver. She explains,
Robert [De Niro] plays a world renowned psychic and Sigourney is a psychology professor, and I play her student... Cillian Murphy is my love interest, though that's not a huge part of the story.
To expand on that a bit, we've previously reported that the film follows Margaret Matheson (Weaver), "a para-psychologist who attempts to debunk a very reputable psychic (De Niro) who has just returned to the limelight after 30 years. Cillian Murphy may play the assistant to Sigourney Weaver's character.
The film is in pre-production right now, and will shoot later this year. That makes this a huge year for Ms. Olsen, who has two big films at Sundance.
Our own David Chen lauded Ms. Olsen's performance in Martha Marcy May Marlene, saying "as far as I'm concerned, Olsen's performance here is a tour de force, full of depth and complexity. Olsen's Martha displays deep insecurity, painful ambivalence, and a stunning amorality that is haunting to see in a fellow human being."
And the young actress also appears in Silent House, a horror/thriller film from Open Water directors Chris Kentis and Laura Lau that is designed to look as if it was mostly shot in one take. That's a difficult construction in which actors can struggle to do great work. But Germain praised Elizabeth Olsen's work in the film, saying "Olsen gives as dynamic a performance as possible under the film's conditions. It's hard to take your eyes off her, and not just because the camera is always following her. She has a pretty, girl-next-door quality that assuredly would only get more rich if she was given additional takes to hone her character."