'The Ledge' – Religion, Romance And A Suicidal Ultimatum [Sundance Review]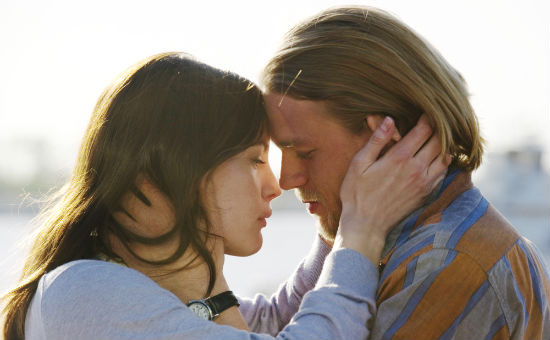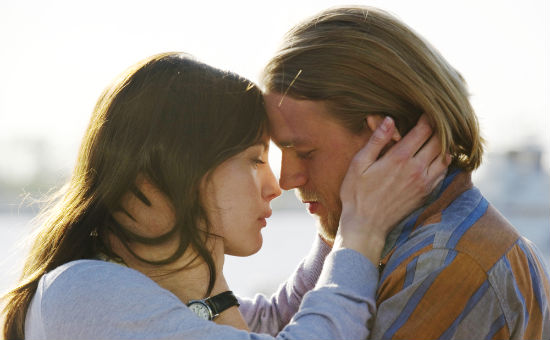 Upon first reading about The Ledge, it felt like one of those classic Sundance Film Festival movies that could breakout and be a hit. It has a well-known cast, an experienced writer/director and a story that's easily digestible. The story is about how and why a man on the ledge of a building is ready to kill himself, the cast includes Charlie Hunnam, Liv Tyler, Patrick Wilson and Terrence Howard and the writer/director is Matthew Chapman, who wrote Runaway Jury, Color of Night and Consenting Adults.
And while The Ledge is filled with interesting characters, solid performances and even some smart, thought-provoking dialogue, the story itself wanders around like leaf in the wind, at times totally unaware of the driving force of the movie: the Ledge of the title. Read more after the jump.
Hunnam, best known for roles on Sons of Anarchy and Undeclared, plays Gavin, a hotel manager who befriends his next door neighbors Joe and Shauna, a religious couple played by Wilson (Watchmen) and Tyler (Armageddon). But before all that, Gavin is just a mysterious guy with a suicidal ultimatum. Stand on this ledge until noon and then jump off. If you don't, someone else is going to die. A police officer (Howard) is there to hear the whole story and he's not having a good day either.
What then follows is an extremely long flashback attempting to explain how Gavin got on that ledge. It begins with his attraction  towards Shauna as well as the riff Joe's extreme religious beliefs have on both his wife and neighbor. All types of religious issues are debated at length and, add that to the budding romance, it's easy to forget the mystery of the film's opening. Once we finally get back to the ledge, though, it's an after-thought. Thanks to the character development, we're so invested in the flashback that the ledge itself isn't as exciting or mysterious as it was. It's just an illogical conclusion to a slew of other ideas. A post script to a whole other movie.
One gets the sense that Chapman is a much better writer than director and while he gets his actors to give very believable performances (Tyler and Wilson, in particular, shine) the direction feels somewhat flat and without urgency. The Ledge is a love story and a think piece. But what got the audience into the seats was the mystery of why Gavin is thinking of killing himself and it never feels like the movie cares about that.