NBC Picks Up Pitch For Hour-Long Musical TV Show Produced By Steven Spielberg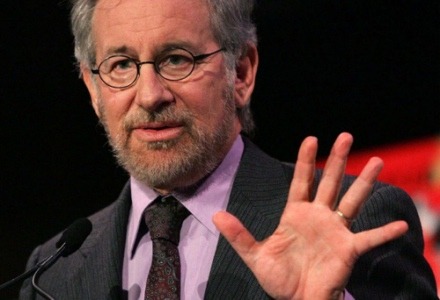 Judging by the news that has come out over the last few days, three things are super-hot right now: remakes, Julian Assange and musicals.
On the musical front we've just seen Clint Eastwood sign to direct a new version of A Star is Born, and Bryan Singer is in the early stages of a possible Bob Fosse biopic for HBO. And now NBC has ordered a pilot for a one-hour musical drama called Smash, based on an idea by Steven Spielberg, who will exec produce. (I think the pic above is as close as he'll get to jazz hands, though. Leave that to Bryan Singer and the Fosse film.)
EW has the news, saying that if picked up, the show would "follow a cross section of characters who come together for the "exhilarating ride of putting on a Broadway musical."
In other words, it's a new take on the 'let's put on a show!' plot that has driven screen musicals since the very first days of the marriage of sound and the moving image.
Theresa Rebeck wrote the pilot and will exec produce alongside Mr.  Spielberg, Darryl Frank, Justin Falvey, Craig Zadan and Neil Meron. Notable to musical fans will be the fact that Marc Shaiman and Scott Wittman will create original songs for the series. Michael Mayer may direct.
Expect to hear more moves out of NBC, which has just seen Robert Greenblatt step in as entertainment chairman now that the merger between Comcast and NBC/Universal is going through. (The new suit is the guy that greenlit Weeds and Dexter at Showtime.)