/Film's Quest For Red State Tickets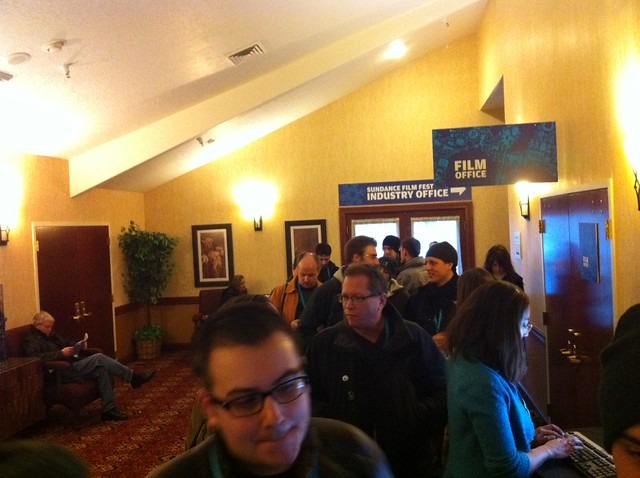 Did you hear? Director Kevin Smith is sorta not screening his newest film, Red State, for press at Sundance this year. Fortunately, Sundance offers press people the opportunity to request tickets for public screenings (of which Red State has only two) two days in advance. Unfortunately, there are a very limited number of public screening tickets and requesting one is no guarantee that you will actually receive one. So, obviously, a lot of us press folk had to get up at the break of dawn this morning to attempt to get tickets for the very first Red State screening, which takes place on Sunday evening.
Hit the jump to see video of our quest to get Red State tickets.
I arrived at the press office at 7:30 AM to find that Peter Sciretta and Germain Lussier were already in line, waiting for the pres office to open at 8 AM. But there were also a crapton of other people waiting there too.
Here is video of Peter as he receives news of which tickets we actually received.
The prized goods: