Paramount Hires Writers For 'The Deadliest Warrior;' Shawn Levy May Direct
Briefly: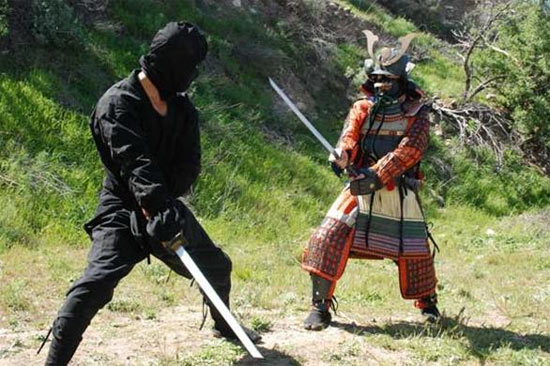 Paramount is really moving forward with that film version of the SpikeTV show The Deadliest Warrior, with Shawn Levy (Real Steel) producing and , yes, possibly directing. The studio has hired a pair of writers: John D. Payne and Patrick McKay, who recently sold a spec called Golliath (yep, about David and Goliath) to Relativity.
Here's the relevant stuff from the 2010 press release announcing the project:
"Deadliest Warrior" pits history's greatest warriors against one another to determine who reigns supreme. Along with the use of 21st century science and the latest in CGI technology, the series enlists world-class fighters, historians and weapons experts to provide insight into the unique history and style of these combatants which culminates in a head-to-head final fight between two warriors to declare which one would have been the deadliest. The first two seasons showed such memorable battles as Spartan vs. Ninja, Viking vs. Samurai, Pirate vs. Knight, Yakuza vs. Mafia and Comanche vs. Mongol.
The film's storyline is being kept under wraps.
That last line is months old, but even with this hire there's still no word on what the story will be. I've never seen the show, but it isn't difficult to imagine how the concept would work as television. As a feature film there will have to be some more narrative structure, and the options there are so wide open that speculation will get us nowhere right now. We'll report more details when there are any to share. [Deadline]