Benicio Del Toro And James Franco Confirmed For 'The Iceman,' Starring Michael Shannon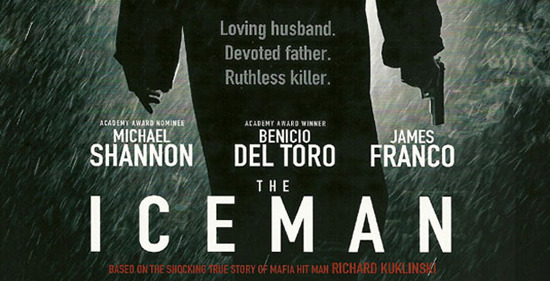 People really want to make movies about mob hitman Richard 'the Ice Man' Kuklinski. Mickey Rourke has been attached to The Ice Man: Confessions of a Mafia Contract Killer for some time. But last November we heard about a rival film: The Iceman, with Michael Shannon playing Kuklinski and possible support from Benicio del Toro and James Franco.
Now the casting of those two appears to be confirmed, and it looks like The Iceman will beat the other production to the starting line.
Ariel Vromen will direct and co-wrote the script with Morgan Land, based on Anthony Bruno's book The Iceman: The True Story of a Cold-Blooded Killer. Other research for the script came from interviews with Mr. Kuklinski. No start date is mentioned in the press release sent out today, but last time we heard about the film a summer start was mentioned.
Here's the plot recap, via the press release announcing the cast:
THE ICEMAN is the electrifying true story of Richard Kuklinski (Shannon), a notorious mob contract killer and loving family man. He earned his nickname by freezing the bodies of his victims, disguising the time of death, and throwing police off-track. He was a man who used his tendencies toward violence and detachment from consequence to create an idyllic family life. His family and neighbors believed he was an average businessman, having no idea about his deadly alternate life. Kuklinski killed over one hundred people during his life. He never felt remorse for anything he had done, except hurting his family. Del Toro co-stars as Kuklinski's employer, the notorious mobster Roy Demeo, and Franco plays his mentor assassin known as Mr. Softee.
Naturally, the press release doesn't mention the competing film starring Mickey Rourke, and calls to the production company behind the picture have not yet been returned. So we don't know if that one remains in active development.