Bryan Singer Attached To Direct Bob Fosse Biopic For HBO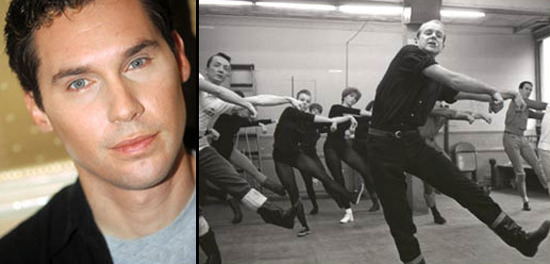 If you're looking to make a biopic about Bob Fosse, how do you top his own cinematic autobiography, All That Jazz, structured around the muscular and intense Roy Scheider's performance as a lightly fictionalized version of the late choreographer/director?
I honestly don't know, but it seems as if Bryan Singer is game to try. He's got Jack the Giant Killer set up, which he'll make soon, but is also now attached to a film version of the book Bye, Bye Life: The Loves and Deaths of Bob Fossee, which will be produced as a feature for HBO.
THR reports the news, but doesn't have a lot more detail. The trade says that Hairspray and Chicago producers Neil Meron and Craig Zadan are producing — so will this be a musical? We don't know, and Sam Wasson's biography of Mr. Fosse, upon which the film will be based, has yet to be published. So we can't even look to that for insight into how this might be presented.
I'll hope for a musical, however. I'd be quite happy to see Bryan Singer turn from thrillers and action movies to a different mode of energetic mass entertainment. I think he could do quite well with the form, actually, and I wonder how he might approach a musical that was being created specifically for television.
Meanwhile, rumor continues to persist that Mr. Singer could direct another X-Men film. The latest fuel on that fire comes from yesterday's LA Times report on X-Men: First Class, which said,
Singer directed the first two "X-Men" films — which many observers cite as the starting point of more sophisticated treatment of superheroes in cinema — and then left the franchise to direct "Superman Returns," a movie that was, on paper, a commercial success but culturally and artistically failed to capture lightning in a  bottle as the filmmaker had hoped. Now he's returning as a producer for this "X-Men" installment and still hopes to direct another X-movie in the near future.