Two New Images From 'The Three Musketeers'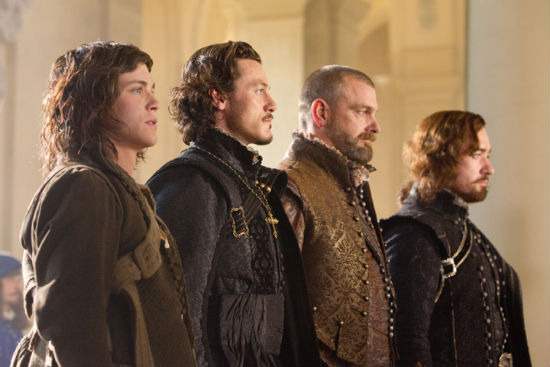 We have yet to see even a still image from several of the major films coming out later this summer, but Paul W.S. Anderson and Summit haven't been shy about showing the goods for their October 14 release, The Three Musketeers in 3D. We've seen an official image and some really good set photos featuring all of the stars of the films: Matthew Macfadyen, Logan Lerman, Ray Stevenson, Luke Evans, Orlando Bloom, Christoph Waltz and Milla Jovovich. Two more official images now come online and they may be the best ones yet as they show action and an 'all-for-one' attitude. Check them out after the jump.
Thanks to CinemaBlend for the heads up on these.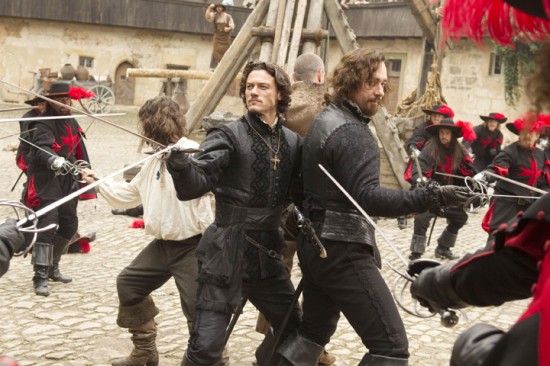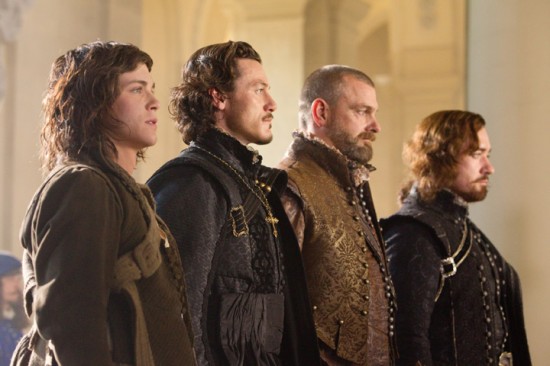 We know that Paul W.S. Anderson doesn't have the best track record, but these images all have looked pretty solid. Here's the plot synopsis. Are you looking forward to this one?
The hot-headed young D'Artagnan (Logan Lerman) joins forces with three rogue Musketeers (Matthew MacFadyen, Luke Evans and Ray Stevenson) in this reboot of Alexandre Dumas'  story.  They must stop the evil Richlieu (Christoph Waltz) and face off with Buckingham (Orlando Bloom) and the treacherous Milady (Milla Jovovich).  The action adventure is given a state of the art update in 3-D.