'Anvil!' Director In Talks To Write And Direct 'Psycho' Era Hitchcock Biopic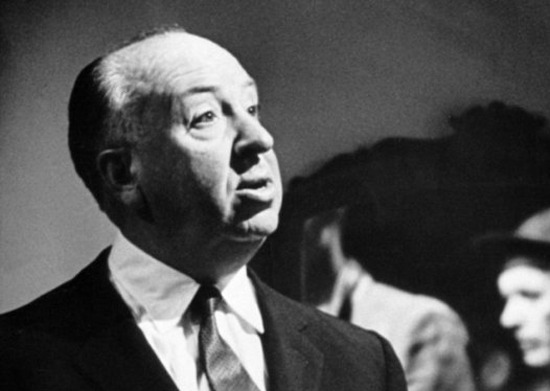 We've seen minor portrayals of Alfred Hitchcock on screen in the past, but we've never had a chance to see — or had to endure, depending upon your perspective — a full-length biopic about one of cinema's most influential directors.
Not for lack of trying. At various times there have been Hitchcock biopics in development, and for some time there have been attempts to turn the Stephen Rebello book Alfred Hitchcock and the Making of Psycho into a film. Now there's a new talent attached to the developing project. Sacha Gervasi, director of Anvil! The Story of Anvil, is in talks to write and direct a film about Hitch.
The LA Times notes that Stephen Rebello and John McLaughlin have both done work on the script, and that talent like Anothony Hopkins has been associated with the slowly developing film over the years. Right now though it's basically in a back to square one situation, with Mr. Gervasi possibly set to tackle a new draft of the script.
It's a great book, one that is easy and useful to read cover to cover, but also to dip into now and again. And there may be no better point around which to orient a biopic of the director. A film based around the making of Psycho could encompass his family life, his working methods, his relationship with the studio and knack for marketing, and his complex relationship with critics. There's a wealth of material here.
The problem and the benefit, of course, is that there are few other directors with a public persona that is as strongly established as that of Alfred Hitchcock. He integrated himself into the marketing of his movies in a way that would seem notable even today, established an early rapport with audiences via persistent cameos in his films, and created a version of himself that he portrayed on television as host of Alfred Hitchcock Presents. Thirty years after his death, I'd wager that more people would recognize Alfred Hitchcock than even a major director like Steven Spielberg.
So a film wouldn't have to sell the identity of Hitchcock, but it would have to establish a depiction of the man that an audience already relatively familiar with his image was willing to swallow. Frankly, I'll be a bit surprised if this movie ever really gets made, but it's an interesting notion. Who do you cast?