'Captain America,' 'Super 8,' 'Transformers' And More To Have Super Bowl Commercials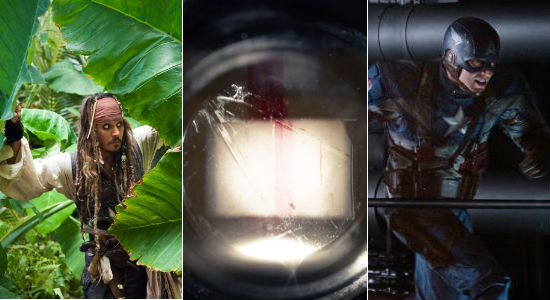 We won't know until this Sunday which two teams will be playing in Super Bowl XLV on February 6 (Let's go Jets!) but we do know several of the movies that will be competing during the commercial breaks. The Hollywood Reporter is reporting that Paramount has five commercial spots for some of its upcoming films: Super 8, Transformers: Dark of the Moon, Captain America: The First Avenger, Thor and Rango, Disney will be promoting Pirates of the Caribbean: On Stranger Tides, DreamWorks has bought time for Cowboys & Aliens and Relativity will air a spot for Limitless starring Robert De Niro and Bradley Cooper.
Ads this year cost $3 million for a 30 second spot, slightly up compared to last year, so other studios have chosen to save money and buy time during pregame or Glee, which will air immediately following the game. Read which films will appear in those slots and also why we believe this isn't the end of the Super Bowl shuffle.
According to The Hollywood Reporter, in addition to the films listed above that will appear during the game, Sony bought pregame ads for Just Go With It, Battle: Los Angeles and Priest, Focus Features has got an early spot for The Eagle starring Channing Tatum and Jamie Bell and Paramount will run Kung Fu Panda 2 then as well. During Glee, Relativity will have a commercial for Take Me Home Tonight and Paramount will go for Justin Bieber: Never Say Never.
In the Reporter piece, they surmise that Warner Brothers and Fox are "sitting this year out" which makes very little sense, especially for Fox since the Super Bowl is on Fox this year. Granted, 20th Century Fox and Fox Television are totally separate entities but they fall under the same huge corporate umbrella, you'd think they'd use the biggest television even of the year to help their movies out. And maybe they still will.
Are there any movies that are getting spots that you kind of wish didn't? And out of the films that we know will be shown so far, which are you most excited to see?