Keira Knightley May Have Replaced Marion Cotillard In David Cronenberg's 'Cosmopolis'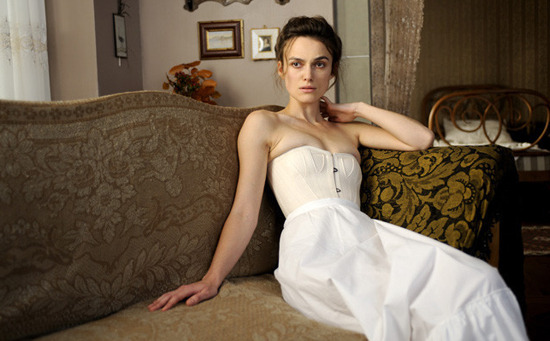 David Cronenberg's adaptation of the Don DeLillo novel Cosmopolis seems to be undergoing some big changes. Originally announced with Colin Farrell and Marion Cotillard as the primary cast members, we recently saw the first change when Mr. Farrell signed on for a remake of Total Recall instead. His replacement in Cosmopolis is Robert Pattinson.
That leaves something of a potential mis-match when it comes to the film's leading lady, and a fansite noticed that the production company behind the film now lists Keira Knightley as the sole female cast member.
We don't have confirmation on this yet, but combined with the understanding that Marion Cotillard would be visibly pregnant by the time the film shoots, it is nearly safe to assume she has moved on, with Keira Knightley taking up her role. It's not a change I love, but it's also not as out of left field as was the Robert Pattinson news. After all, Ms. Knightley played the female lead in A Dangerous Method, which is the film that Mr. Cronenberg is finishing up right now.
So the two already have a working relationship, which is reason enough for optimism here.
There's a reason for pessimism, though, too. Last year Paul Giamatti was said to be in talks for a role, but he's not listed on the production company's cast list. Has he moved on, too. Let's hope not, but we also don't have confirmation on that point yet. [via The Playlist]