Neill Blomkamp's 'Elysium' Will Be Designed By Syd Mead; Shoots In July For Holiday 2012 Release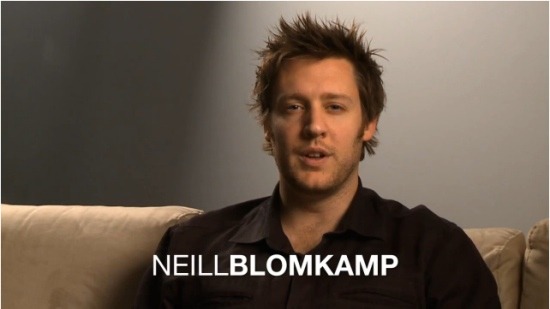 If that headline doesn't mean anything to you, allow me to translate: Syd Mead, aka the 'futurist' who created many of the most memorable designs for Blade Runner will be designing sets for Neill Blomkamp's second feature film, Elysium.
We've known for some time that the project was being assembled by the director and Media Rights Capital, and that once the year turned and the major cast was in place, it would go out to studios to find a distribution partner. With Matt Damon, Sharlto Copley and Jodie Foster on board, that studio shopping is what started happening today. There isn't a distributor set yet, but we've got some vague new details about the film, after the break.
Deadline confirms that the film will be R-rated and set 100 years in the future and has the social allegory elements that made District 9 stand out. But we've heard that from the director in the past, so there are no surprises on that front.
There's also a timetable for what the report calls a big-budget event film: prep begins in April for a July shoot. Vancouver will be the home for the first part of the schedule, then the film will move to Mexico City in the fall. Make of that what you will — District 9 obviously made great use of locations in South Africa, and it seems like Mr. Blomkamp will take a similar tack for building his world this time out, too.
The film will then "be delivered in time for release during the 2012 holidays," so it will go toe to toe with huge movies like The Hobbit.We'll have more detail on Elysium as it becomes available, hopefully including some inkling of what the film is really about.