Disney Date Shifts: 'Frankenweenie' And 'John Carter Of Mars' Get New Berths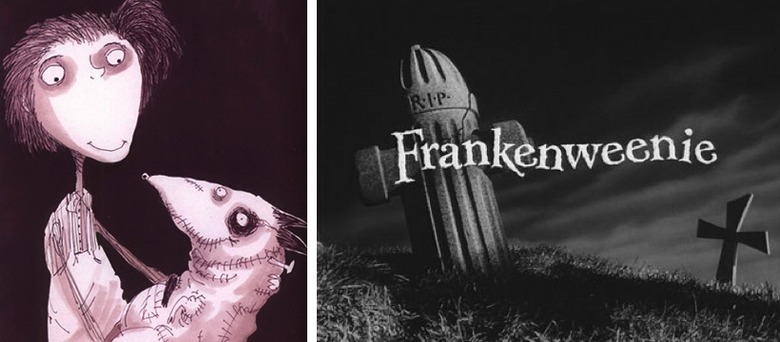 Disney has shifted dates on two big films for 2012. Tim Burton's feature-length expansion of Frankenweenie has been moved from March 9, 2012 to October 5, 2012. Hopefully that'll be a much more appropriate date for the film. Part of the reason for that date switch is that Disney has also moved John Stanton's John Carter of Mars up from June 8 to March 9, the date previously occupied by Frankenweenie.
The other thing that stands out about this shift is that Disney is clearly tweaking the face it presents to Fox, which will open Ridley Scott's 'no longer an Alien prequel' Prometheus on March 9. Speculate now on whether Disney thinks that John Carter is more equipped to directly face off against Ridley Scott — one sci-fi film against another, rather than counter-programming Frankenweenie against Prometheus. Or maybe Frankenweenie will need more time. Or there could be other reasons altogether — just rely on the dates for now.