'Perfect Sense' Trailer; Ewan McGregor And Eva Green Fall In Love During Global Pandemic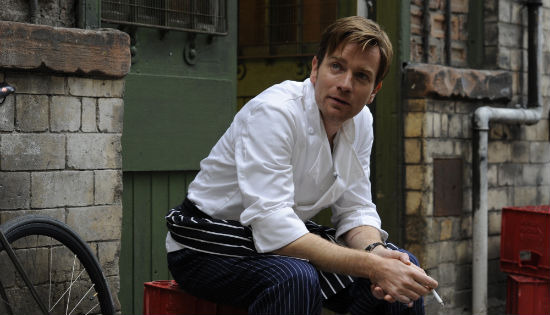 They say that love finds you when you least expect it. That certainly seems to be the case with Perfect Sense, the latest film from David Mackenzie, the director of Young Adam and Spread. In the film, which will have its world premiere next week at the Sundance Film Festival, a epidemiologist (Eva Green) falls in love with a local chef (Ewan McGregor) just as she begins to discover that people around the world are beginning to literally lose their senses.
MTV exclusively has your first look at this apocalyptic romance and, maybe I'm losing my senses, but watching this trailer you hardly get a hint at what the film is really about. Which probably makes it a good trailer. Check it out after the jump.
Thanks to MTV for providing this first ever look at Perfect Sense.
As I said above, that trailer doesn't give you any sense of what the movie is about. I had to watch it twice just to figure out what was going on and even then, I was losing interest. So, on the one hand, it doesn't spoil much but it also doesn't make me want to see the movie. On the other hand, if you read this official plot description from the Sundance website, it sells the story of this film way better than that trailer.
When Susan (Eva Green), an epidemiologist, reemerges from an affair gone sour, she encounters a peculiar patient—a Glasgow truck driver who experienced a sudden, uncontrollable crying fit. Now he is calm, but he has lost his sense of smell. Susan learns there are 11 cases like him in Glasgow, 7 in Aberdeen, 5 in Dundee, and 18 in Edinburgh. In fact, Great Britain has 100 cases, with additional ones reported in France, Belgium, Italy, and Spain, and they all appeared in the last 24 hours.Although Susan's encounter with Michael (Ewan McGregor), a local restaurant chef, holds the promise of new love, the world is about to change dramatically. People across the globe begin to suffer strange symptoms, affecting the emotions, then the senses. Director David Mackenzie returns to the Sundance Film Festival (Spread played in 2009) with Perfect Sense, a magnetic romance/thriller that offers a deeply moving proposition about the way the human race might weather a global pandemic.
Chances are we'll have a review of this film in the coming weeks but, until then, what are you feelings on this one?