Kyle Gallner To Play Wayne Gretzky-Like Character In Kevin Smith's 'Hit Somebody'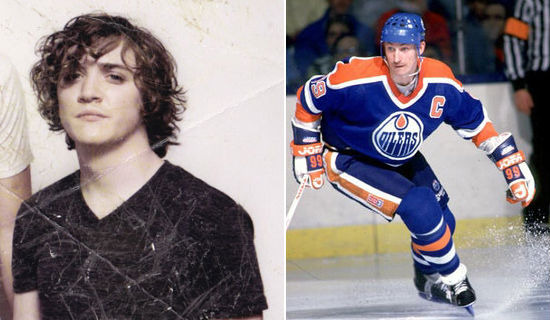 UPDATE: Kevin Smith tweeted that the character Gallner is playing is a "Gretzky-Like character, not actually Gretzky." The original story follows below, with that addendum made.
Anybody who knows anything about Kevin Smith knows that Kevin Smith is a massive hockey fan. He's also a massive Wayne Gretzky fan. So the news that Smith has cast Kyle Gallner to play someone akin to The Great One in his upcoming hockey film Hit Somebody is just about the biggest compliment Smith could pay the young actor.
Gallner just finished working with Smith on Red State and also had significant parts in the A Nightmare on Elm Street remake and Jennifer's Body to go along with an extensive TV resume (Big Love, Veronica Mars, etc.) But how does this Gretzky-like figure play into Smith's upcoming hockey film starring another Red State alum Nicholas Braun? Find out after the jump.
Thanks to Cinema Blend for the heads up on this story. They heard the news by listening to Smith's Red State of the Union podcast, during which the writer/director talks extensively about his latest film which premieres in less than a week's time at the Sundance Film Festival.
On the podcast, Smith explained that Gallner's role as this Gretzky-like character will be someone early in their career, much when Gretzky was a hot shot center for the Edmonton Oilers. The moment reportedly takes place about 3/4ths into the film and Smith called it "the lynchpin" for the main character Buddy McKracken. The Gretzky-like character is everything McKracken wants to be.
As we've previously written, Hit Somebody is "based on a Warren Zevon song with lyrics by acclaimed writer Mitch Albom, is a story of a hockey enforcer who strives to score just one goal in a hockey game."
You can listen to the song below. It basically tells the entire story of the movie.
What do you think about a character like Wayne Gretzky appearing in Hit Somebody?