Early Sundance 2011 Acquisitions: 'Corman's World,' 'Take Shelter,' 'Project Nim,' 'Uncle Kent' And 'The Music Never Stopped'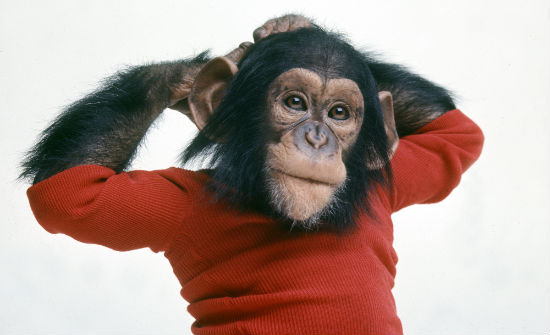 We're just a few days away from the start of the 2011 Sundance Film Festival, but distributors are already scooping up films left and right. Three were acquired Tuesday and two were grabbed a few days ago. A&E IndieFilms picked up the rights to the Roger Corman documentary Corman's World: Exploits of a Hollywood Rebel, Sony Pictures Classics locked up the rights to Take Shelter starring Michael Shannon, HBO Films nabbed the rights to the opening night documentary Project Nim (seen above) from the team behind the Oscar-winner Man on Wire, IFC Films got the low-budget comedy Uncle Kent and Roadside Attractions will release The Music Never Stopped starring J.K. Simmons.
Finally while it's not playing at Sundance, Sundance Selects acquired Errol Morris's latest called Tabloid. Read more about each film after the jump.
Here are the descriptions of each of the films thanks to the Sundance website. If you'd like to know more about Morris's Tabloid, head over to Indiewire.
Corman's World: Exploits of a Hollywood Rebel  -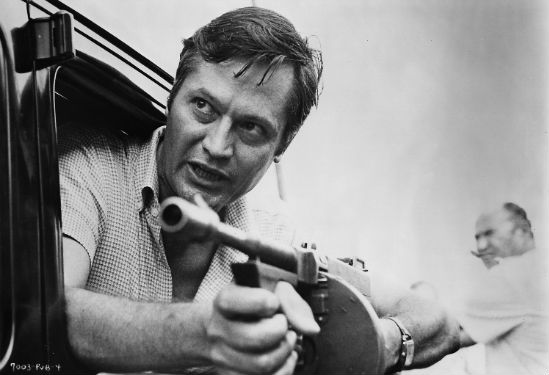 Independent film maverick. Trailblazing writer/director who takes chances with style and script. Inspirational humanist. Box-office success. Indie filmmaker from the 1970s or 1990s? No—Roger Corman! While known for working fast—some of his films were made in two days—and wallowing in the B-movie world of monsters, bad special effects, schlocky acting, and plentiful nudity, Corman is also a respected rebel of cinema. He dealt with hot-button social topics like race and feminism. He created his own production and distribution company, tagging it "America's Biggest Independent." And he taught the next generation of film greats, including Scorsese, Demme, even Ron Howard. From Corman's first 1955 feature to the set of his new film, Dinoshark, this entertaining documentary has all the blood and guts of Corman's lurid and fascinating career, with essential insights from contemporaries and students. Learn the roots of indie filmmaking, laced with boobs and violence!
Take Shelter -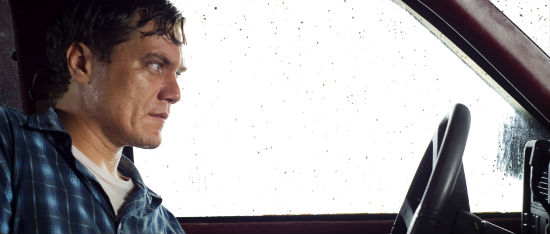 Following his acclaimed debut, Shotgun Stories, writer/director Jeff Nichols reteams with actor Michael Shannon to create a haunting tale that will creep under your skin and expose your darkest fears. Curtis LaForche lives in a small town in Ohio with his wife, Samantha, and daughter, Hannah, a six-year-old deaf girl. When Curtis begins to have terrifying dreams, he keeps the visions to himself, channeling his anxiety into obsessively building a storm shelter in his backyard. His seemingly inexplicable behavior concerns and confounds those closest to him, but the resulting strain on his marriage and tension within his community can't compare with Curtis's privately held fear of what his dreams may truly signify.  Take Shelter features fully realized characters crumbling under the weight of real-life problems. Using tone and atmosphere to chilling effect, Nichols crafts a powerful psychological thriller that is a disturbing tale for our times.
Project Nim -
From the Oscar-winning team behind Man on Wire comes the story of Nim, the chimpanzee who, in the 1970s, became the focus of a landmark experiment that aimed to prove an ape—if raised and nurtured like a human child—could learn to communicate using sign language. If successful, the consequences of the project would be profound, breaking down the barrier between man and his closest animal relative and fundamentally redefining what it is to be human. Combining the testimony of all the key participants, newly discovered archival film, and dramatic imagery, Project Nim tells the picturesque story of one chimpanzee's extraordinary journey through human society and the enduring impact he makes on the people he meets along the way.
Filmmaker James Marsh returns to the Sundance Film Festival with an unflinching, unsentimental biography of an animal we tried to make human. What we learn about Nim's true nature—and indeed our own—is comic, revealing, and profoundly unsettling.
Uncle Kent -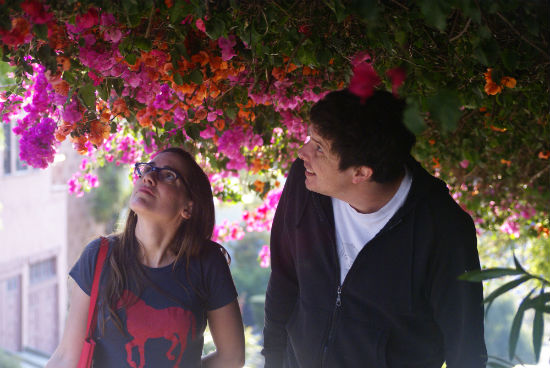 Forty-year-old Kent Osborne works out of his sunny Los Angeles home as a cartoonist for a children's show. During his day, he takes bong hits and hangs out with his fluffy cat. Kent hopes to hook up with Kate, a cute New York journalist he met online on Chatroulette, when she comes to stay for the weekend. Although their time together is sexually loaded—they take raunchy pictures and pick up a bicurious girl on Craigslist—things don't go quite as Kent imagined. Written by Joe Swanberg and Osborne, the film captures Kent's existence with comedic charm and understated pathos. No matter how confusing his personal relationships get, he'll always be Uncle Kent.
The Music Never Stopped -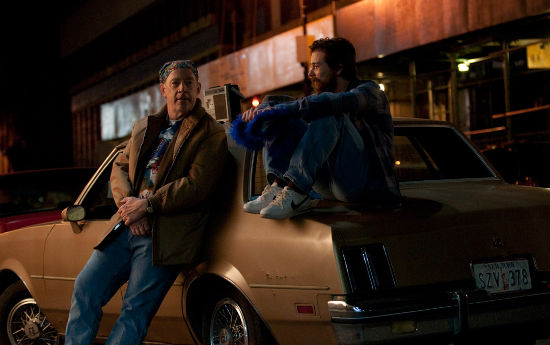 Almost 20 years after their teenage son Gabriel (Lou Taylor Pucci) ran away from home, Henry (J.K. Simmons) and Helen Sawyer (Cara Seymour) learn that he has turned up in a hospital. Although benign, a brain tumor has damaged his memory, rendering past and present indistinguishable. Sensing that Gabriel responds to music, Henry seeks out a music therapist (Julia Ormand), who discovers that when Gabriel listens to the rock music he loved—The Grateful Dead, Bob Dylan, Buffalo Springfield—he reengages with the world. Based on Oliver Sacks's case study "The Last Hippie," Jim Kohlberg's touching first feature explores a family divided by the culture clash of the 1960s. By deftly incorporating flashbacks, the film chronicles the souring relationship between father and son—particularly Henry's growing distaste for the music he feels is poisoning his son's mind. The striking irony is that Henry's only means to reconcile with his son is by embracing the very music that divided them in the first place.
That's five movies playing in Park City that you'll definitely get a chance to see. Plenty more are coming. Which of these most excites you?