'Mother's Day' Trailer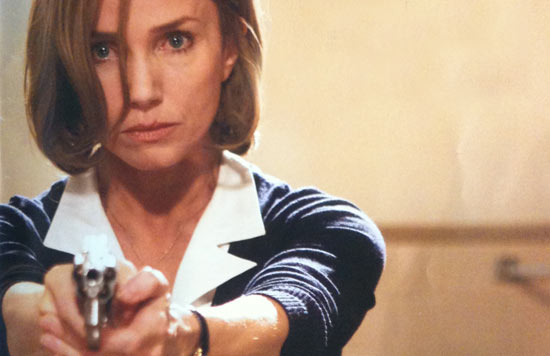 This isn't exactly an official trailer, but Bloody Disgusting has stumbled upon your best look yet at Darren Lynn Bousman's horror/thriller/reimagining Mother's Day starring Rebecca De Mornay, Jamie King and Shawn Ashmore. And as we wait for Bousman's next film, 11-11-11, this one is scheduled to open on April 1. Check out the near 2 minute trailer, which was used as a sales promo in Germany, after the jump.
Thanks to Bloody Disgusting for the find. Don't forget to scroll below the trailer for some thoughts on the movie itself.
Like we said, while that isn't an official trailer or anything, it might as well be. It gives audiences a good idea of the cast, the story and some of the horrific things that are portrayed in the film. Much like Peter, I was fortunate enough to see the film at Fantastic Fest in Austin this past year and here's what I wrote about it then, when I worked for Collider:
Mother's Day ... is about a set of brothers who end up in their old house only to find a new family living there. They proceed to manipulate and torture the new tenants, as well as friends who are there for a party, until the brother's mother (Rebecca De Mornay) shows up to straighten everything out. And that's when things get really messed up. Mother's Day begins kind of awkwardly as the audience is forced to jump into scenes we know nothing about. After about a half hour, though, once we've become comfortable with the characters and situation, Bousman makes us very uncomfortable over and over again. Fantastic effects work and really messed up tortures abound and while they aren't on the wacky level of the stuff in Saw 2-4, which Bousman directed, their basis in reality makes them that much more frightening. The film eventually hits its stride, and some leaps of logic aside, it ends up entertaining as a thriller and a commentary on the roles of women in society. You know, if you are into that sort of thing.
Is Mother's Day a film you're going to check out when it's released on April 1. Are you a fan of Bousman's?