POTD: 'Primer' Director Shane Carruth On The Set Of Rian Johnson's 'Looper'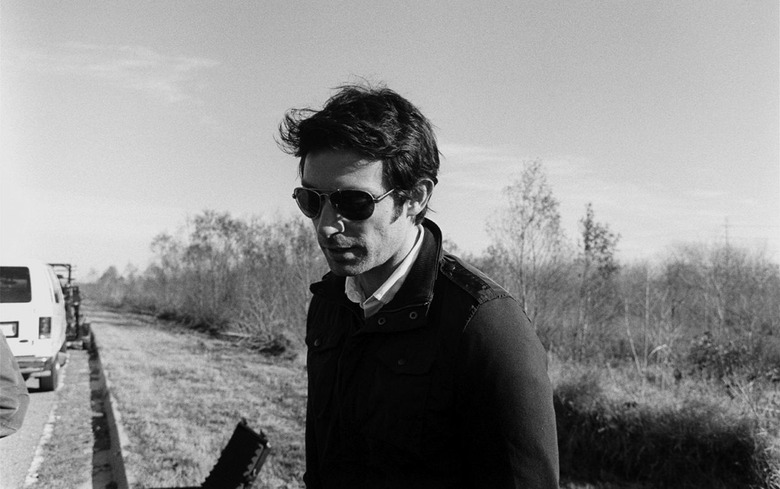 If you're a fan of Shane Carruth's one and only and wonderful movie Primer, this photo should put a spring in your step. If you've never seen Primer, I suggest checking it out, then looping back here to this post to begin again.
So this is Shane Carruth, aka the writer, director and star of Primer, on the set of Rian Johnson's new film Looper. It's one of the very few images of the director we've seen in some time. In September 2009, Rian Johnson said, "Shane is alive and well and has a mind-blowing sci-fi script. Let's all pray to the movie-gods that he gets it made soon." That script is A Topiary, for which a teaser website went up last year, but funding is reportedly thin.
Now Shane Carruth is working on Looper, and Badass Digest got confirmation that he's doing "some effects for the time travel sequences." Given that Primer is one of the best time travel films ever made, with some great home-made effects, and Looper is a promising time-travel movie from the talented Rian Johnson, it seems that things are coming together nicely. Now let's get A Topiary funded. Please. [LooperMovie]