Page 2: Harry Potter, Sundance, 47 Ronin, Banksy, Kung-Fu Panda 2, Natalie Portman, The Hobbit, Clint Mansell, The Wolverine And More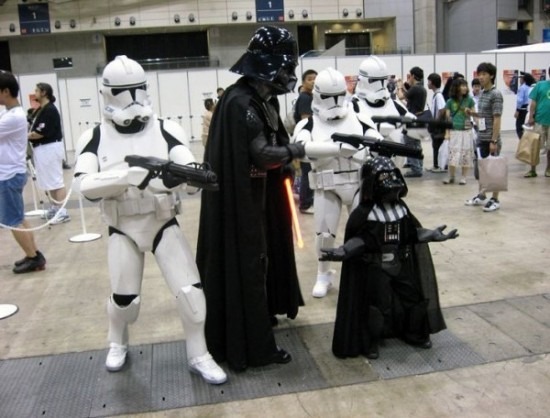 What is Page 2? Page 2 is a compilation of stories and news tidbits, which for whatever reason, didn't make the front page of /Film. After the jump we've included 46 (!?!) different items, fun images, videos, casting tidbits, articles of interest and more. It's like a mystery grab bag of movie web related goodness. If you have any interesting items that we might've missed that you think should go in /Film's Page 2 – email us!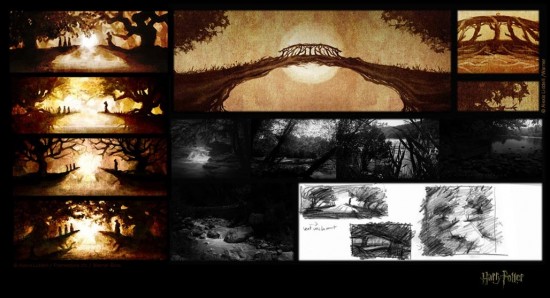 The concept art for the "Tale of the Three Brothers" scene from Harry Potter and the Deathly Hallows: Part 1 has been released by designer Alexis Liddell on his blog. [hpana]
Carl Erik Rinch's sword/samurai thriller 47 Ronin starring Keanu Reeves is prepping for a two-month shoot in Hungary. [screendaily]Mini-LOL: Jonathan Post has developed a new technology that allows him to watch 3D television without the use of glasses. [engadget]
The 2011 Sundance Film Festival have announced the list of jurors for this year's fest. The doc jury includes Jeffrey Blitz, Matt Groening, Laura Poitras, Jess Search and Sloane Klevin. The US dramatic jury includes America Ferrera, Todd McCarthy, Tim Orr, Kimberly Peirce and Jason Reitman. The World Documentary jury is comprised of Jose Padilha, Mette Hoffmann Meyer and Lucy Walker. The World Dramatic Jury features Susanne Bier, Bong Joon-Ho, Rajendra Roy. And the short film jury includes Barry Jenkins, Kim Morgan and Sara Bernstein. [dead]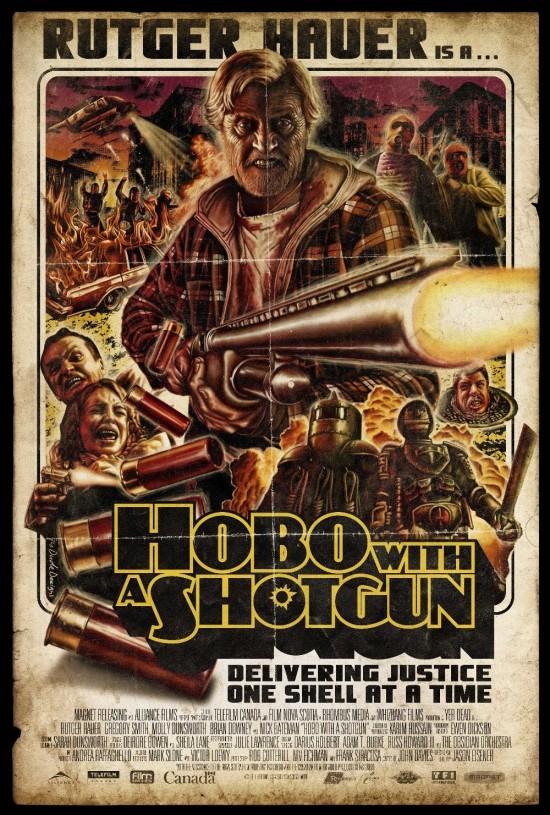 IMPA has an awesome poster for Hobo With a Shotgun, a movie which is set to premiere at the 2011 Sundance Film Festival.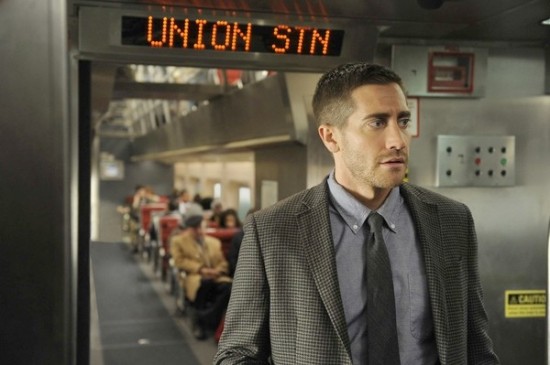 Summit Entertainment have released a new photo from Ducan Jones' sci-fi thriller Source Code starring Jake Gyllenhaal. [latimes]
Christian Bale explains why his Golden Globe acceptance speech was cut short:
"I just told [Robert De Niro] he's the s***. You see an actor of that calibre and Robert Duvall. I don't know if he's here. those guys are the s***. I just wanted to say I'm proud to be in the same room as him".
A movie trailer for the Argentinean film Carancho in now online. [filmstage]
UK street artist Banksy's (featured in the documentary Exit Through the Gift Shop) identity will be auctioned to the highest bidder in an eBay auction. Bidding began at $30,000, the current high bidder is one dollar short of a million. [mashable]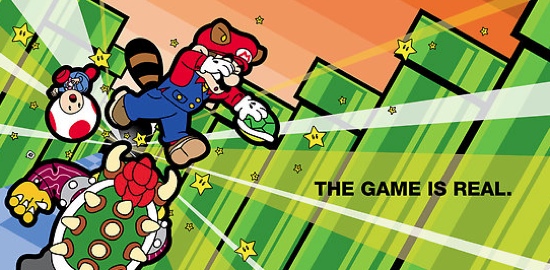 Jen Hacking is selling prints of her Inception-inspired Super Mario Bros art on redbubble.
Mark Ruffalo says the Academy should "grow a pair" and nominate director Lisa Cholodenko for The Kids Are All Right. [reuters]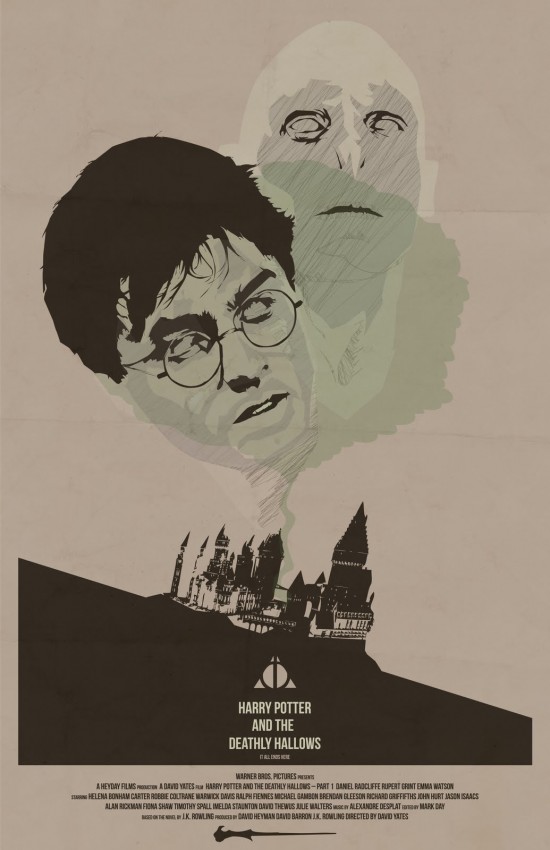 Fro Design Company created this awesome poster for Harry Potter and the Deathly Hallows. 11x17 prints available for only $25, limited edition of only 50.
Due to the amount of graphics and images included in Page 2, we have to split this post over a few pages. Click the link above to continue to the second page of Page 2.
A lot of sites are passing this clip around, which features Natalie Portman's dorky giggle on loop.
DreamWorks Animation has released a new poster and image from Kung-Fu Panda 2: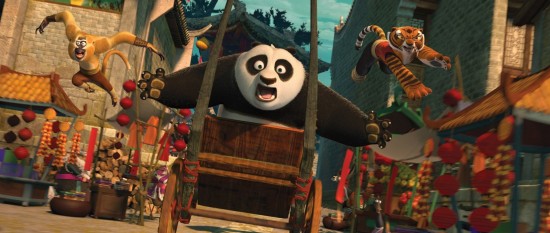 The Daily Loaf has a wonderful list of Sundance Film Festival classics from previous years.
HijinksEnsue takes on the recent revelation that Peter Jackson is trying to include more Lord of the Rings cameos in the prequel movie adaptation The Hobbit.Brad Mirman, the director of The Confession web series featuring Kiefer Sutherland & John Hurt is on Twitter as @bradmirman.
Watch the first official teaser trailer for the highly-anticipated eighth season of HBO's Curb Your Enthusiasm.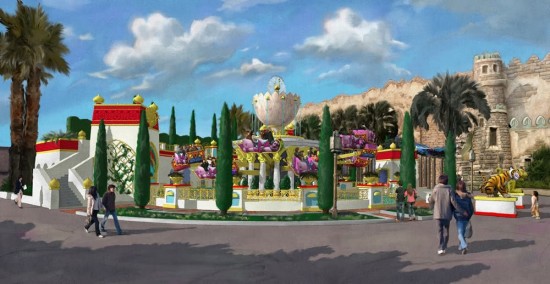 The Tokyo Disneyland Resort has announced that the Aladin-inspired Jasmine's Flying Carpets ride will officially open at Tokyo DisneySea on July 18th, 2011. [stitch]
ToplessRobot takes a look at 10 easter eggs in the video game Epic Mickey.Darren Aronofsky is asked by MTV if he will film The Wolverine in 3D. His response: "No comment."Jennifer Love Hewitt is set to make her directorial debut in Wait Til Helen Comes. [THR]
Geeky Gamer Girls spotted this Doctor Who easter egg buried in an second season episode of Rugrats' titled "Toy Palace." [tdw]
Screenwriter Brian Koppelman (Walking Tall, Runaway Jury, Ocean's 13) has a short story on Popcorn Fiction: "Not a Poe Fan" — described as "A bookmaker's heavy haggles with a degenerate sucker who can't make his payments in this excellent crime story from top screenwriter Brian Koppelman."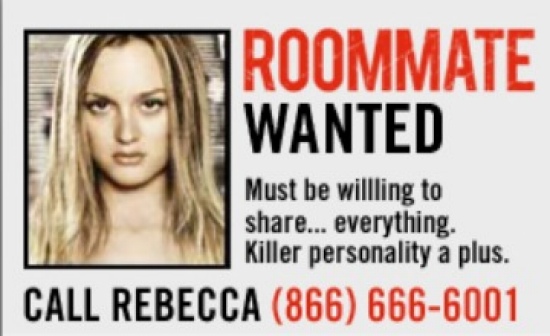 Sony Pictures is posting ads in various cities stating "Roommate Wanted. Must be willing to share...everything. Killer personality a plus" along with the phone number (866) 666-6001. The ads are a viral promotion for the upcoming film The Roommate. [mashable]
Due to the amount of graphics and images included in Page 2, we have to split this post over a few pages. Click the link above to continue to the third page of Page 2.
OneCoolThingaDay posted this computer animated short film"One Rat Short".
The soundtrack to Ivan Reitman's relationship comedy No Strings Attached features Mark Ronson, Elvis Presley, D'Angelo and Color Me Badd. [playlist]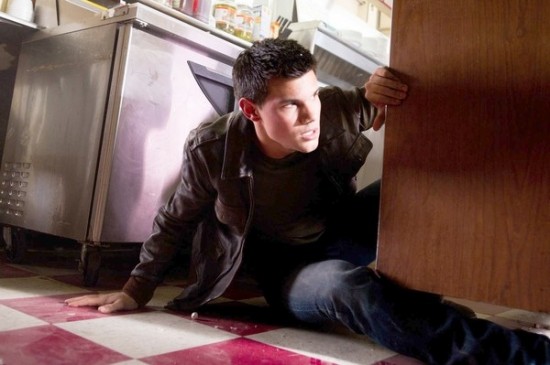 Summit Entertainment have released a new photo from John Singleton's thriller Abduction starring Taylor Lautner. [latimes]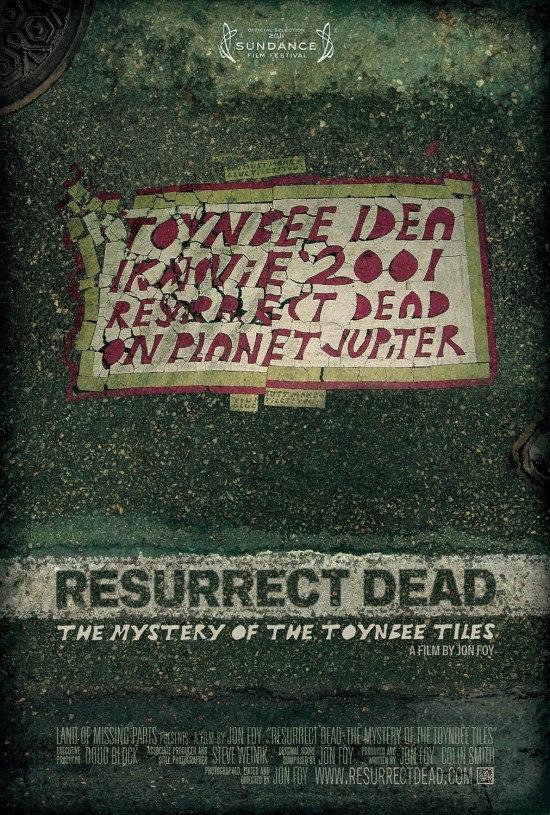 IMPA have revealed the poster for the 2011 Sundance Film Festival movie Resurrect Dead: The Mystery of the Toynbee Tiles.Winona Ryder Hopes for, Shannen Doherty Doesn't Want, Heathers Sequel.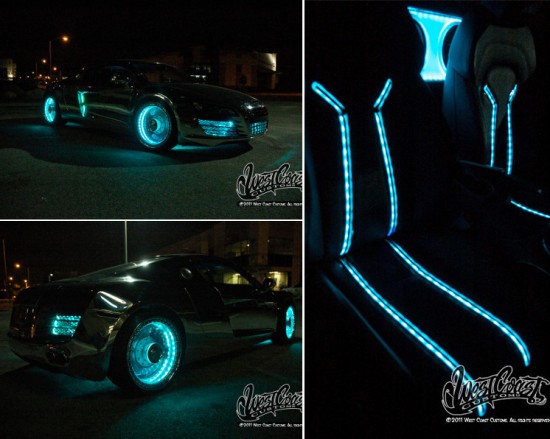 West Coast Customs teamed up with Monster Cables to produce a TRON: Legacy-themed Audi R8. [geekologie]
WTF: BadassDigest has photos of a Buddhist temple which has a mural featuring Superman, The Predator, Spider-Man, Batman, Neo from The Matrix, Bumblebee from Transformers and more.
Aardman Animation has created a stop-motion animated commercial for Funcheez titled 'Black Hole'.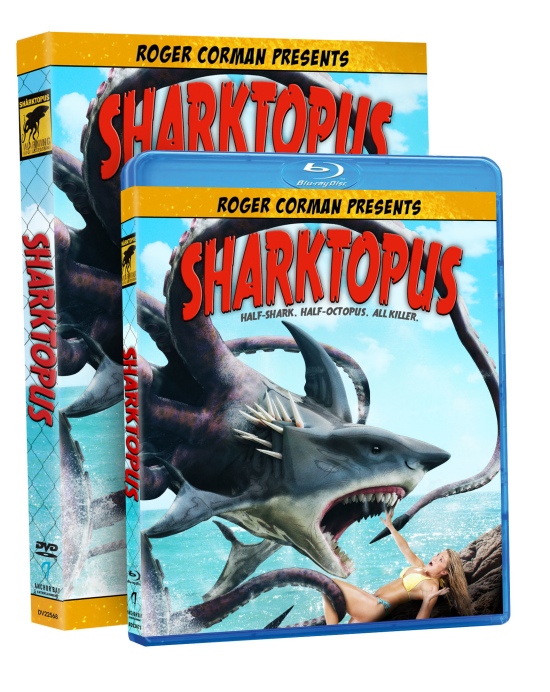 Anchor Bay is releasing the Roger Corman Syfy television movie Sharktopus on DVD/Blu-ray on March 15th 2011.
According to a new study, more movies are being rented at standalone movie rental kiosks like Redbox surpassed than at traditional rental retail store like Blockbuster in the U.S. last year. [mashable]
Listen to the entire brilliant soundtrack to Darren Aronofsky's Black Swan, composed by Clint Mansell, for free, legally, thanks to Empire Magazine.
Due to the amount of graphics and images included in Page 2, we have to split this post over a few pages. Click the link above to continue to the final page of Page 2.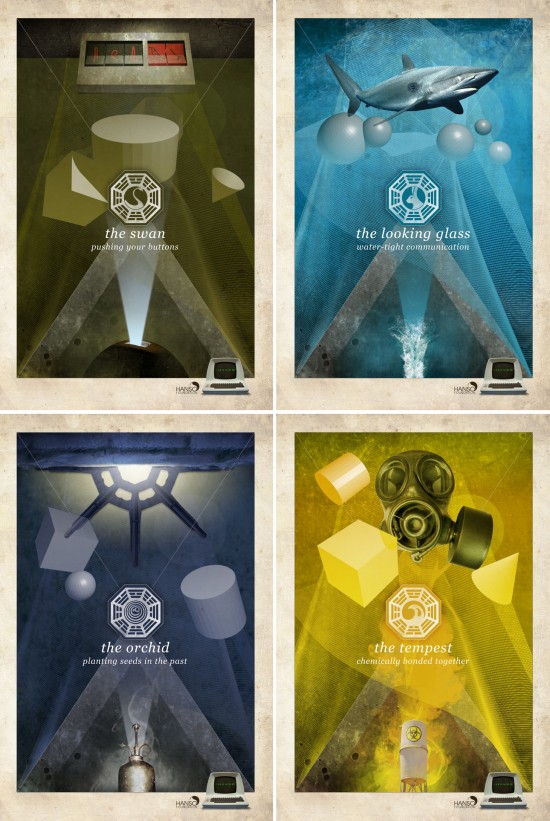 /Film reader/graphic artist Neil Richards has created a series of posters for each of the Dharma Initiative stations from the television series Lost.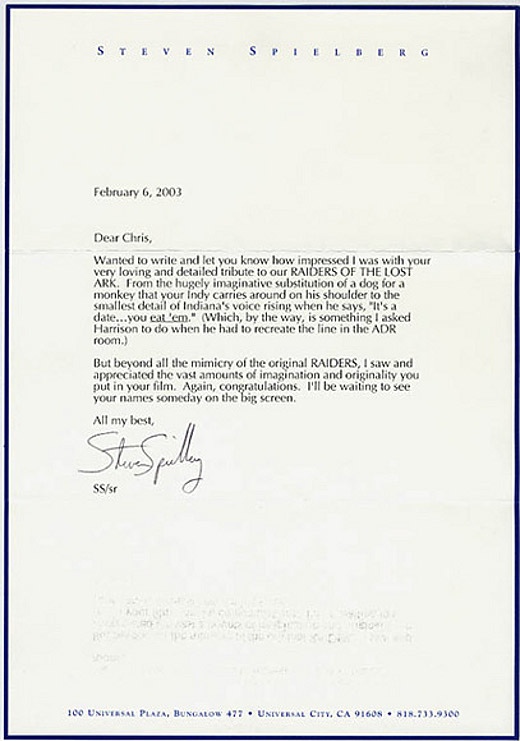 Here is the letter that Steven Spielberg sent Chris Strompolos, one of the filmmakers who spent seven years of their childhood recreating Raiders of the Lost Ark shot-for-shot during their Summer breaks. [lettersofnote]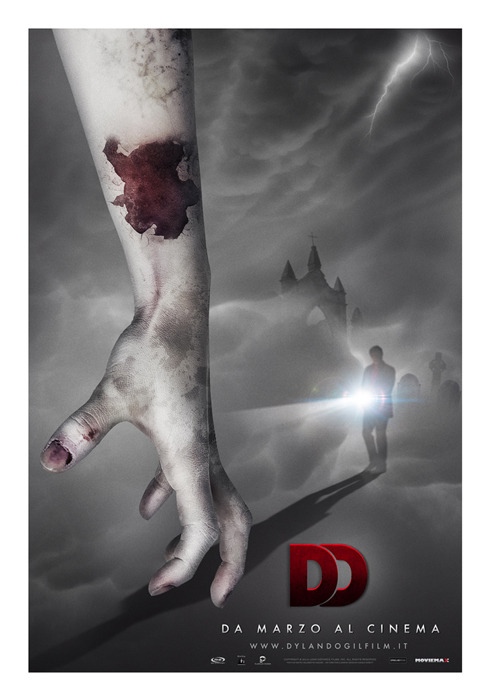 Movieeye.it has the Italian poster for the comic book adaptation Dylan Dog starring Brandon Routh.
The historic Egyptian Theatre in Hollywood presents the Director's Cut of all three Lord of the Rings films in a one-day screening on January 22nd 2011.
DeadpoolAndFriends has replaced Ryan Reynolds with Deadpool in the movie trailer for Green Lantern.
Marvel is holding an open casting call for Male & Female actors (18 – 40 yrs) for the characters of BATMAN, ROBIN, CATWOMAN, JOKER, HARLEY QUINN for the upcoming Batman Live stage show in London. Visit Batmanlive.com for more info. [owf]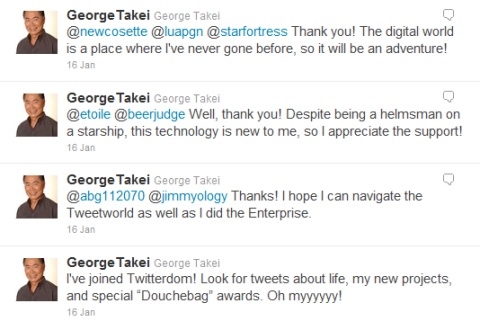 Star Trek's original Sulu, George Takei is now officially on Twitter at @georgetakei. [trekmovie]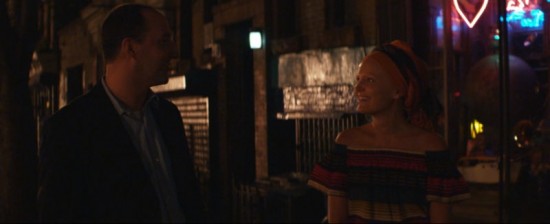 Movieline has a couple new photos from Josh Radnor's happythankyoumoreplease. Yes, that is Malin Akerman in the above photo.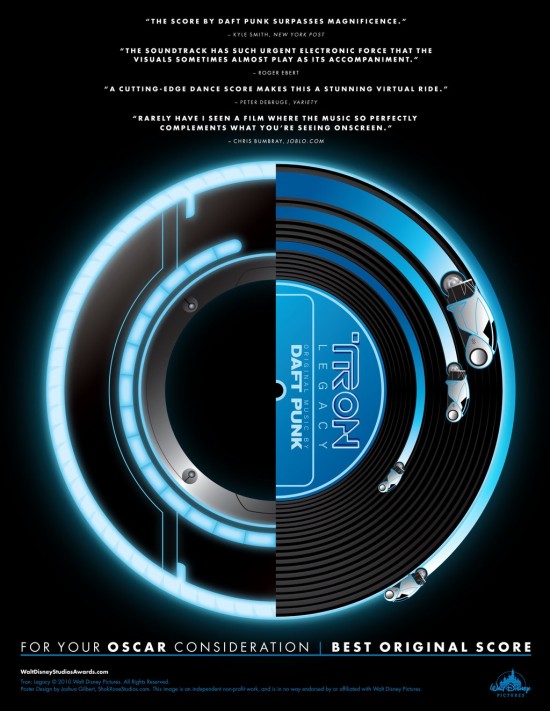 shokxone-studios has created a For Your Consideration advertisement for Daft Punk's Tron: Legacy's score.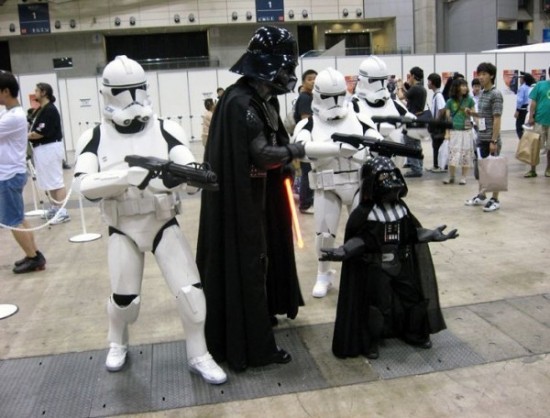 Mini-LOL: Darth Vader's OTHER son. [geektyrant]