Geek Deals: The Pillars Of The Earth Blu-Ray For $33, Justified: Season One Blu-Ray For $22 And More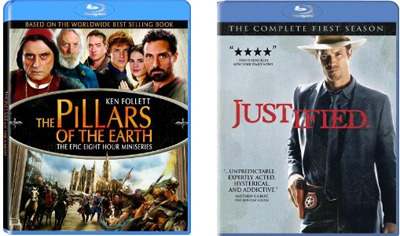 We may receive a commission on purchases made from links.
Amazon's Blu-ray Deal of the Week is The Pillars of the Earth on Blu-ray for $32.99, 53% off the $70msrp. The television mini-series was nominated for 3 Golden Globes.
Other DVD and Blu-Ray deals:
Disclaimer: While none of the posts on /Film (or items listed within) are sponsored content, we do use affiliate links (when available).