Jon Hamm Confirms He's Been Aged Out Of Being 'Superman'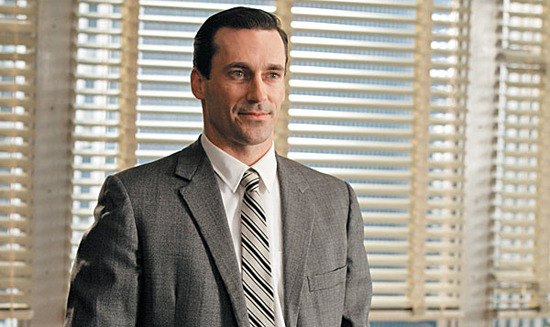 The instant
that Zack Snyder would be directing a new Superman film, fans everywhere started screaming for Jon Hamm. The award-winning Mad Men actor
, plus he'd been working with Snyder on his latest film Sucker Punch. But though it initially seemed Snyder was looking for
, eventually it was revealed that Hamm, who'll be 40 in March, was
.
In a recent interview with MTV, Hamm commented on this, confirming he'd talked to Snyder about it in passing but has been aged out of the roll, calling it a "young man's game." See video of the comment and do a little speculating after the jump.
for asking Hamm point blank. Here's what he had to say.
So where does that leave the casting of Superman? Snyder's Sucker Punch will be released in two months so chances are he'll have to have more information when he starts doing press for that. Star of The Social Network Armie Hammer has inquired about the role but recently he was on Sirius XM's Opie and Anthony show and admitted he didn't think he was going to get it. Matthew Goode, who worked with Snyder on Watchmen,
to be in contention to don the tights.
At the end of the day, here's what it comes down to. I trust Zack Snyder. He's never been one to make easy casting decisions but with his last two live-action films, he's basically taken good actors and made them stars. Gerard Butler and Michael Fassbender in 300 as well as Jeffrey Dean Morgan and Jackie Earle Haley in Watchmen come to mind. Though they were known, even award-nominated, none of those guys were really considered stars before they worked with Snyder. Say what you want about his ability to direct, but the guy can definitely cast.
Who is your dream Superman? Does seeing Hamm talk about the role kind of make you wish he would have gotten it?