Cameron Crowe's Almost Famous BootlegCut Blu-Ray Will Be Sold Exclusively At Best Buy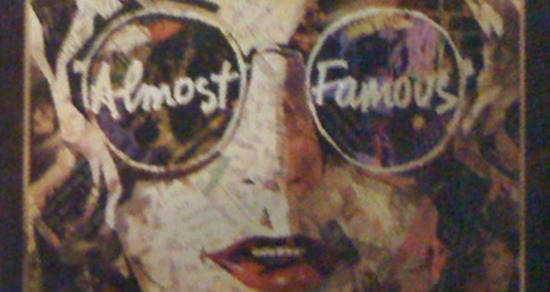 One of my favorite movies of all time is finally coming to Blu-ray, but you might have to search to find it — it will only be available in Best Buy stores. Paramount Home Entertainment is finally releasing Cameron Crowe's acclaimed drama Almost Famous (The Bootleg Edition) on Blu-ray on January 30th 2011. For those of you who don't know, Almost Famous was edited down considerably for the theatrical release. While the 122 minute theatrical cut is probably the most publicly accessible version of the film, the bootleg "Untitled" cut is the true director's cut of the movie — featuring about 40 minutes of additional footage. More details after the jump.
Here is a low-res photo of the disc's cover art from /Film friend Neil Miller of FSR.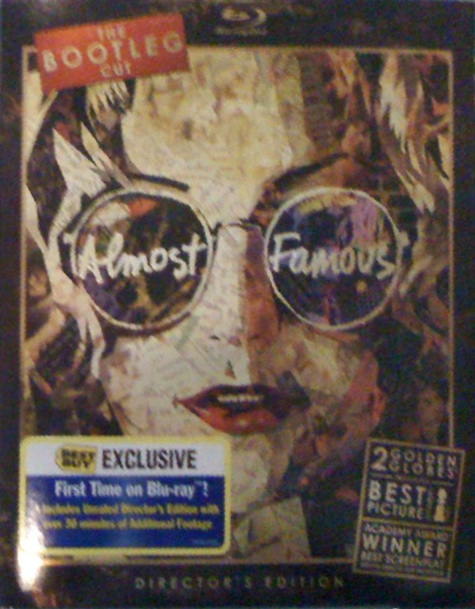 Almost Famous: The Bootleg Cut Blu-ray includes a the longer 162-minute unrated version of the movie. Discdish lists the special features as follows:
Audio commentary by Crowe (and his mom — seriously, Mrs. Alice Crowe was played by Frances McDormand in the film)
An audio introduction by Crowe
Featurette "The Making of Almost Famous"
Interview with the real Lester Bangs
Cameron Crowe's Top Albums of 1973
Stillwater's Cleveland Concert
"B-Sides" behind-the-scenes footage
7 Rolling Stones articles with audio introduction by Crowe: The Allman Brothers from Dec. 6, 1973; Led Zeppelin from March 13, 1975; Neil Young from Aug. 14, 1975; Peter Frampton from Feb. 10, 1977; Fleetwood Mac from March 24, 1977; Van Morrison from May 19, 1977 and Joni Mitchell from July 26, 1979.
All of the special features were previously in the Bootleg Cut DVD. While I overall prefer the bootleg cut, I wish that the release were two-discs and contained the original theatrical cut on a second disc.  The Blu-ray will be available in Best Buy stores on January 30th 2011.