Ben Stiller Says 'Zoolander 2' Script Is Finished, Waiting On Studio Reaction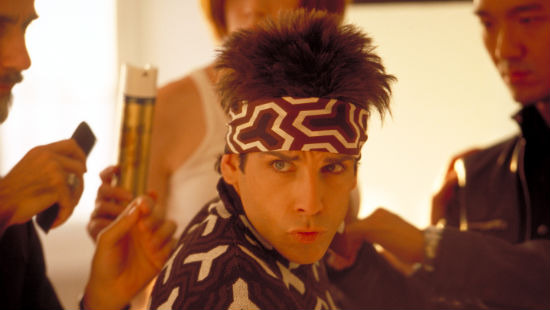 Ben Stiller and Paramount have been teasing us with the possibility of a Zoolander sequel for years. The 2001 film has become one of those pop culture standards, with its references and quotes ingrained into many fans, and for the past several years Stiller has been trying to get the sequel together. Every few months, the development inches ahead and in his latest interview, Stiller says he and potential director Justin Theroux have finished a script and have handed it in to Paramount. They're now just waiting to hear back. Read what he had to say as well as a few more details on what the film could entail after the jump.
In an interview with Empire Magazine, Stiller said the following:
Where it's at is we've completed the script, Justin Theroux and I, and handed it into the studio. Now the studio has the script and we're at that point where we're waiting to see what they want to do. It's ten years later and most of it is set in Europe. I don't want to give away too much, but it's basically Derek and Hansel ten years later – though the last movie ended on a happy note a lot of things have happened in the meantime. Their lives have changed and they're not really relevant anymore. It's a new world for them. Will Ferrell is written into the script and he's expressed interest in doing it. I think Mugatu is an integral part of the Zoolander story, so yes, he features in a big way.
There's so much to say about that. First is the obvious, that it's incredibly positive that a script is done. And unless the movie has a bunch of harrier jets flying through Paris and would cost $400 million, I sincerely doubt Paramount says "no" to Stiller, especially if he can round up Owen Wilson and Will Ferrell again.
As for the plot details, not much has really changed since Stiller spoke about the project in 2009. He's always wanted the movie to be 10 years later (which, of course, is this year) and to set it in Europe with Hansel. It must be a pretty strong idea for it to have endured for this long.
Do you think this movie is going to end up happening?