Jon Hewitt's 'X' Trailer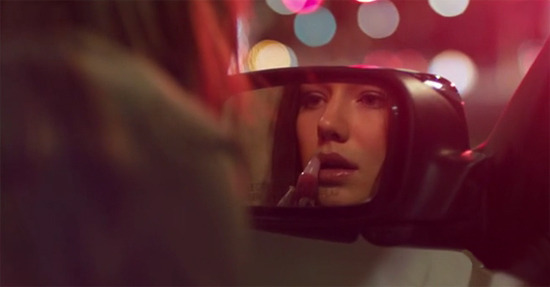 Jon Hewitt directed Hanna Mangan Lawrence in Acolytes, and now the pair have teamed up again for X, which looks like it might be a disturbing thriller set within the bowels of Sydney's sex industry.Viva Bianca from Spartacus: Blood and Sand stars. After the break, there's a just barely safe for work trailer with enough dark, foreboding context that you might just feel bad about enjoying how great both stars are occasionally made to look.
Looking at this I see glimmers of Lilya 4-Ever and Pusher III, and more than a few reflections of Enter the Void, though the movie on the whole appears to be a more mainstream sort of thriller that deals with the issues of control and violence that so often characterize the sex trade. (Someone's bound to mention Hardcore, too.) It's nicely shot, though, and seemingly well-acted, and the trailer packs a bit of a punch.
Here's the synopsis:
Holly Rowe's retiring, kissing her callgirl life goodbye. She just has to get through her last night on the job. Shay Ryan's a teenage runaway, broke and alone. She just has to get through her first night as a hooker. Then fate throws them together on a job that goes horribly wrong and they're suddenly racing on an out-of-control roller coaster ride, through Sydney's criminal underworld. X is a sizzling thriller about love, chance, escape and the oldest profession experienced by two women on a night that will change their lives forever.
[Twitch, which also has a red-band teaser]