James Gray Will Direct 'The Gray Man'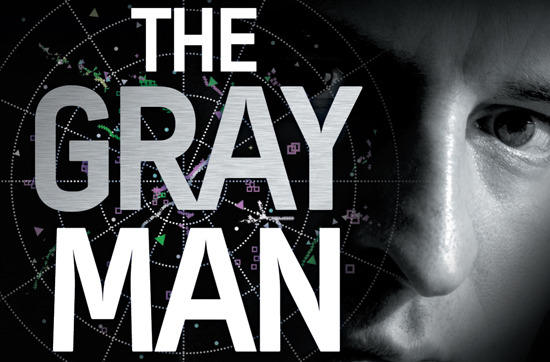 Mark Greaney's assassin thriller The Gray Man will be directed for the screen by James Gray, based on a script by Adam Cozad, aka one of the Jack Ryan reboot screenwriters. (Yep, he's moving on from that whole LOst City of Z stall that happened last year.) The book is about a former CIA man turned assassin who has to fight through special forces teams from across Europe as he tries to save the life and family of his handler.
It's a basic setup that we've seen a bunch of times before — pro killer on the run — and will see many times more. So how will this one be different?
Speaking to Deadline, Mr. Gray (director of Two Lovers and We Own the Night) says that he's going to go the opposite direction from the faux-documentary Bourne films.
What [Paul Greengrass] did was a documentary-style objective approach, and he owns that style. I want to do the opposite, which feels like a good way to sympathize with a professional hitman. You humanize him by never distancing yourself from his experience. This story has emotional stakes that enable me to do that.
By way of example he talks about the car chase in We Own the Night, where the action is seen from the POV of Joaquin Phoenix's character in one of the cars. (See that scene here.) It's a great scene, and I can see how the director's style overall might make for a refreshing break from the way we've seen thrillers of this sort directed in the wake of the Bourne films.
There's also mention of another movie for the director — a smaller, 'personal' movie that he is writing — but The Gray Man seems to be the dominant concern now.
In Greaney's fast-paced, fun debut thriller, Court The Gray Man Gentry, a former CIA operative now renowned as the ultimate killer for hire, is on the job in Syria and Iraq. To his shock, he learns that a team sent in to rescue him now has him targeted for elimination. On the run, Gentry slowly realizes that huge forces are marshaling against him, from his former government to the one man in England he always trusted. With unbelievable powers of survival, the Gray Man eludes teams of killers and deadly traps, while the reader begins to cheer for this unlikely hero. Cinematic battles and escapes fill out the simplistic but satisfying plot, and Greaney deftly provides small details to show Gentry's human side, offset by the petty rivalries and greed of his enemies.