Page 2: Spider-Man, Seth Rogen, Harry Potter, JJ Abrams, Back To The Future, Conan O'Brien, WALL-E, Cameron Diaz, Ghostbusters And More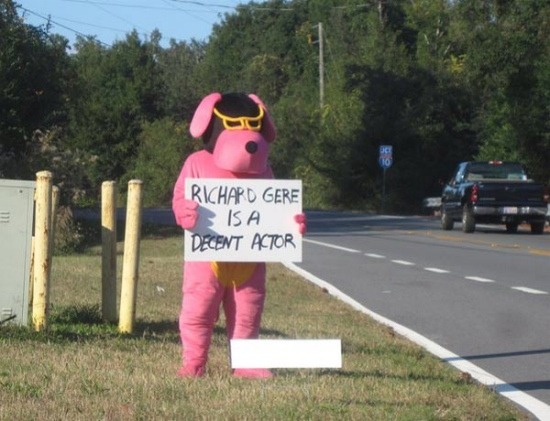 What is Page 2? Page 2 is a compilation of stories and news tidbits, which for whatever reason, didn't make the front page of /Film. After the jump we've included 35 different items, fun images, videos, casting tidbits, articles of interest and more. It's like a mystery grab bag of movie web related goodness. If you have any interesting items that we might've missed that you think should go in /Film's Page 2 – email us!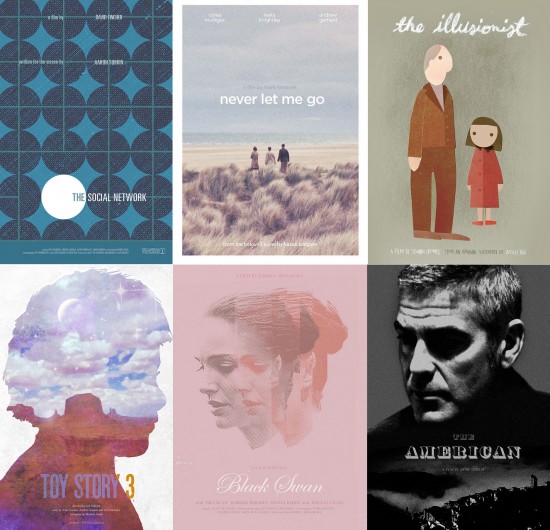 Sam Smith designed posters for his ten favorite movies of 2010.Spider-Man: Turn Off the Dark has been delayed once again, from the original date of January 7th to the delay opening of February 7th to a new date of March 15th 2011. [thr]Daniele Rizzo poses as superhero The Yellow Bee to interview Seth Rogen and Cameron Diaz as Green Hornet characters as Britt Reid and Lenore Case.Avatar/Star Trek star Zoe Saldana talks to Rotten Tomatoes about her five favorite movies: The Terminator, The Hunger, The Goonies, Pandora's Box, and The Kid.Gremlins director Joe Dante gives an audio commentary for the 1935 film A Midsummer Nights Dream in the latest edition of Trailers From Hell.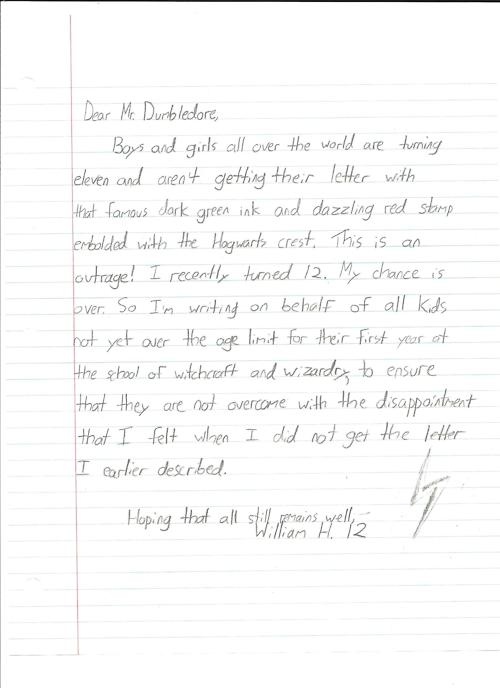 Read a 12-Year-Old Harry Potter fans' outraged letter to 'Mr. Dumbledore'" [vulture]
Walt Disney World's Enchanted Tiki Room (the horrible updated version featuring Lion King characters) has shut down after sprinklers extinguished a fire in its attic this week. [boingboing]
YouTube user Charman64 has created a mash-up using Good Wall-E Hunting and WALL-E. [reddit]
Is Green Hornet worth seeing in 3D?  CinemaBlend says it is "almost without a doubt a new high-water mark in post-converted, live-action 3D. No other movie pushed into the format this way has ever worked quite as well. There's every reason to believe that this is just the first of many improved post-conversions headed towards theaters"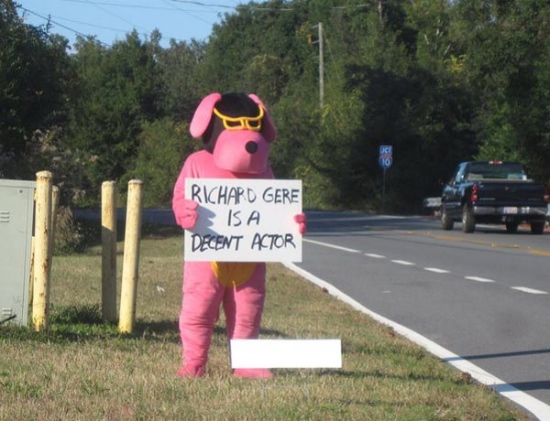 The big pink dog thinks Richard Gere is a decent actor. [blameitonthevoices]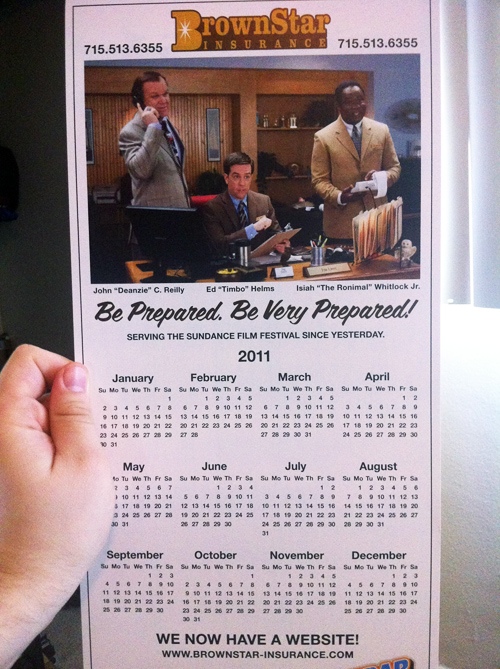 FirstShowing received a calendar from Brown Star Insurance, a viral marketing promotion for Fox Searchlight's Cedar Rapids, which premieres at the 2011 Sundance Film Festival later this month.Community star Donald Glover (who campaigned on Twitter for an audition as Peter Parker) tells Vulture that he approves of the first photo of Andrew Garfield in costume as Spider-Man:
"It's kinda dope. You know what the coolest part of it is? He has a backpack, which I think is sick. The part of Spider-Man I always loved [is]: He's young, and he's dealing with everybody hating him and he's got all this weight on his shoulders. [The backpack] reminds you of how young he is."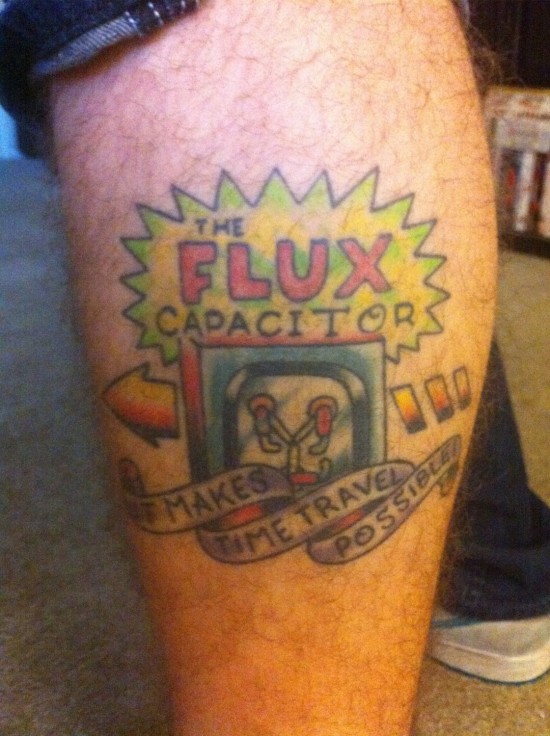 /Film reader David Leb sent me a photo of his Back to the Future Flux Capacitor tattoo.
Filmmaker Henk Conn put together a five minute highlight reel of the recent Los Angeles Animation Festival. [cartoonbrew]
Russell vs. HFPAMichael Russell has sued the Hollywood Foreign Press Association, the organization behind the Golden Globes, for $2 million in "lost salary and additional damages, charging the organization that runs the awards show with fraud and corrupt practices." [wrap]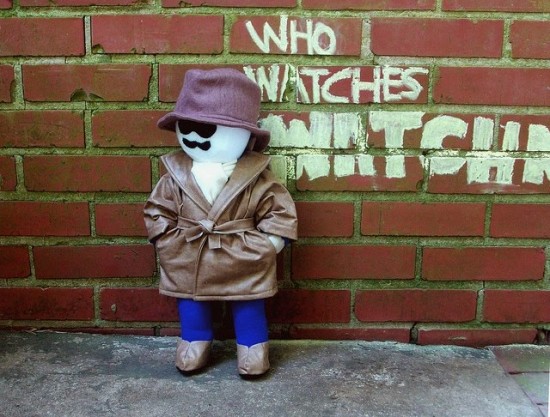 Plush Rorschach (from Watchmen) by Kittyzilla. [superpunch]
Occlumencia has posted the first plot synopsis for Harry Potter and the Deathly Hallows Part II:
"In the second part of the epic finale of the series, the battle between good and evil in the world of magic becomes a war between hundreds of sorcerers. The stakes have never been higher and no place is safe. Harry Potter must make the ultimate sacrifice, as the final confrontation with Lord Voldemort approaches. Everything ends here."
Joe Sabia teamed up with the Law & Order voiceover guy to produce this BBC America promo for Law and Order: UK. [nymag]JJ Abrams tells Movieline about his favorite movie scene: "I will say the very first moment in Rear Window when you see Grace Kelly as she comes in and kisses Jimmy Stewart. That's insane to me. It's the best work either of them ever did."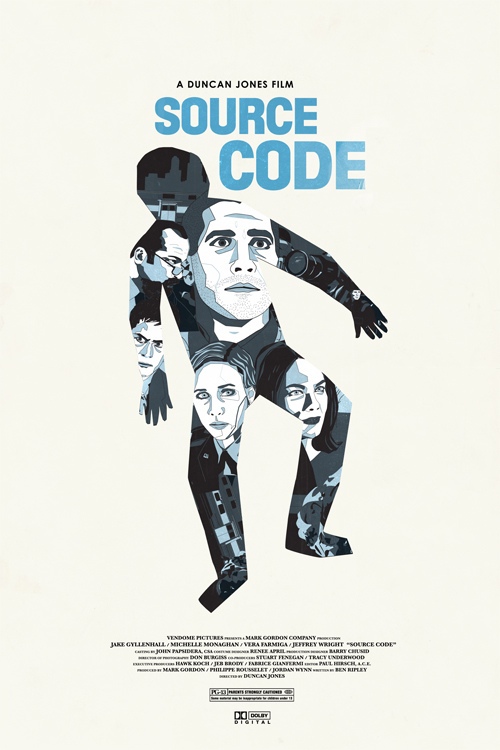 Lloyd Stas (who you might know as the artist who created the recent set of Edgar Wright movie posters) has created a poster for Duncan Jones' Source Code.Glenn Beck calls Spider-Man: Turn Off The Dark on Broadway the "Best Show I've Ever Seen, Bar None" [wrap]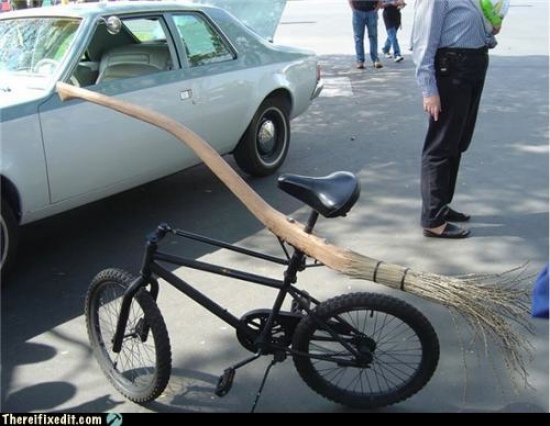 The Nimbus 2000 for Harry Potter-loving Muggles — Introducing the Nimbike 2000! [ifixedit]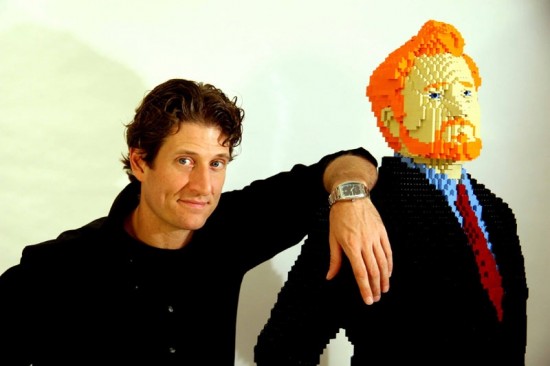 Brickartist Nathan Sawaya has created a life-sized Conan O'Brien made out of Lego. [tdw]
Screenwriter John August ponders how much screen time a movie hero should get.
Youtube user Kusper created a NSFW alternative ending to The NeverEnding Story. [deathstarpr]
ABC orders Charlie's Angels reboot television series. [tvline]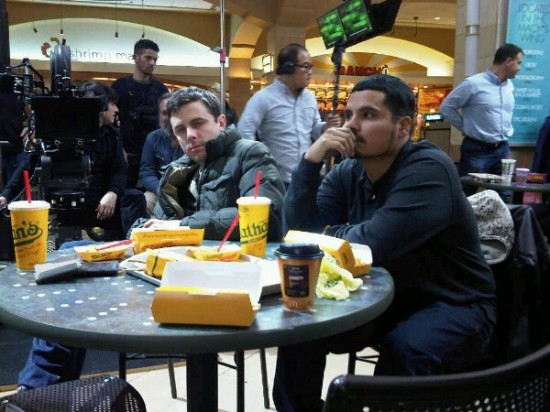 Ben Stiller tweets a photo from the set of Brett Ranter's Tower Heist at 5:55am.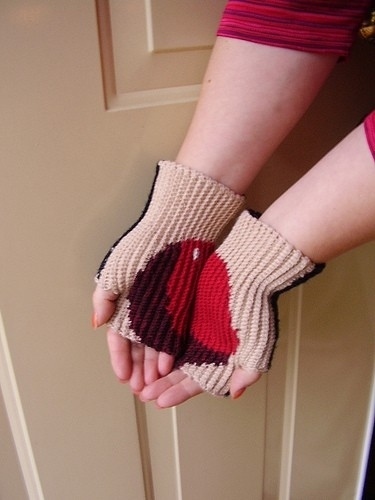 Buzzfeed lists The 11 Strangest "Twilight"-Themed Items For Sale On Etsy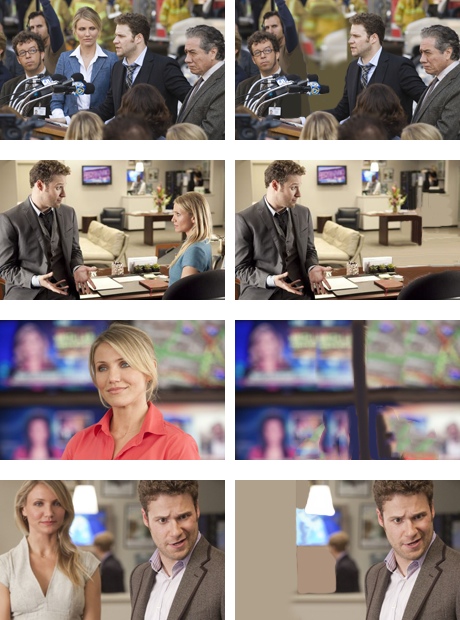 UltraCulture has removed Cameron Diaz from select screencaptures of The Green Hornet. Maybe Hollywood should learn how to do this with whole movies
Someone created the Ghostbusters' Stay Puft Marshmallow Man out of snow. [reddit]

HowStuffWorks explains how The Muppets work. [digg]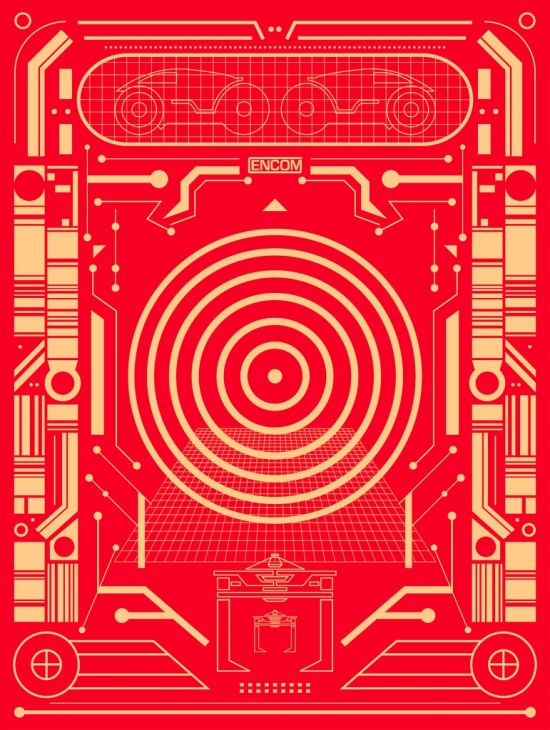 Brandon Schaefer's Tron poster is one of the many video game-inspired art prints which will be on display at Gallery 1988's "Multiplayer" show at 1988's new location in Santa Monica, CA. [hifructose]Jennifer Lawrence talks to MTV about her role as Mystique in X-Men: First Class:
"It's a prequel. It's set in the 1960s, it's with James McAvoy and Michael Fassbender, some of my favorite actors. I love those guys." When asked about a possible sequel: "Yeah, it would be great to get back with the same people, because I love the cast. The paint, I'm going to need a little bit of time before I'll miss it. But the cast, definitely."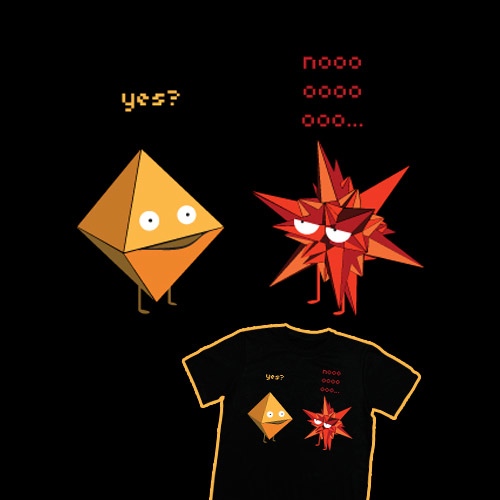 Shirtoid has a "Bit Chat" Tron-inspired T-Shirt.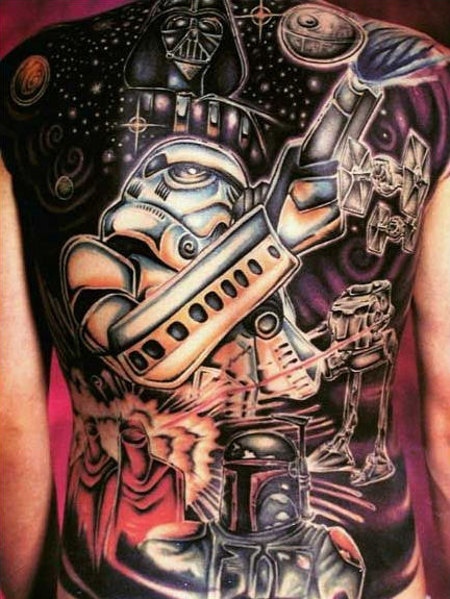 And that's a Star Wars back tattoo. [geekologie]