Edgar Wright Is Writing A New Draft Of 'Ant-Man' For Marvel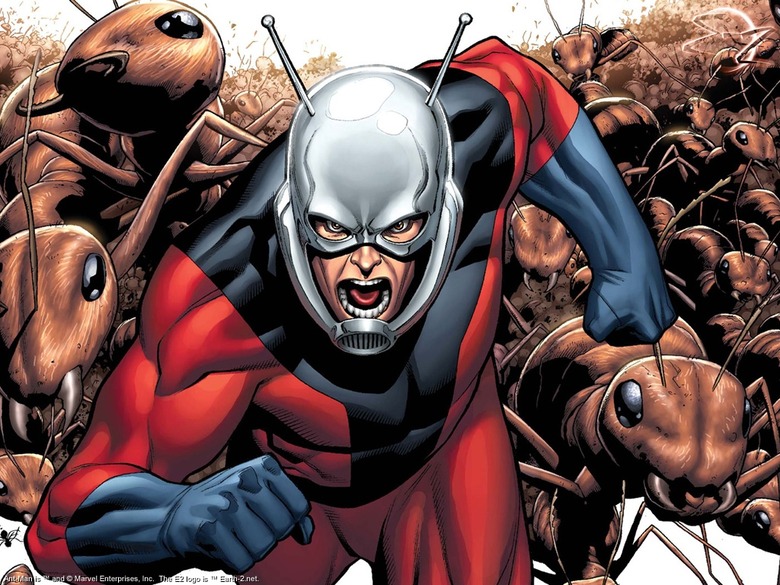 Briefly: If you've been hoping to hear more about Shaun of the Dead and Scott PIlgrim director Edgar Wright's plans for an Ant-Man movie with Marvel, here you go. An LA Times update reveals that the writer/director is working on a new draft of Ant-Man, which marks the first active work he's done on the film since dedicating himself to Scott Pilgrim two years ago.
We don't know much more than that, and there's no word on the budget, casting or even the tone of the film. So keep those questions for now — all that stuff comes after there's another draft. (Hopefully.) But Mr. Wright did reiterate, "This one's not about about the urgency of summer tentpoles and things going into production without a script. It's slightly different than that."
Which is pretty much what he said this time last year when asked about the film. Good to know, though, that without the pressure of a pre-established date, he and Joe Cornish (who is also in the midst of dealing with the release of his first directorial effort, Attack the Block, in the UK) can just get a script into fighting shape and then move forward. You know, the way it's supposed to work.