Kathryn Bigelow's Untitled Black-Ops Thriller May Be About The Hunt For Osama Bin Laden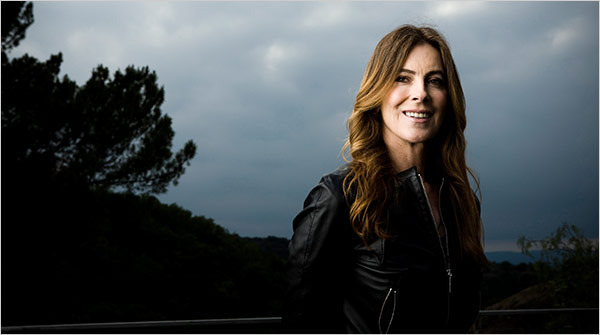 (UPDATE: Too good to be true, I guess. Mark Boal's reps reached out to The Playlist and told them that both the Osama Bin Laden angle is wrong, as is the report that IM Global has worldwide rights. This twigged odd given that producer Charles Roven had recently said, as linked below, that Triple Frontier would shoot this spring. That seems to be the report to rely on now. Apologies for any confusion. Original article follows.)
Kathryn Bigelow and her co-writer on The Hurt Locker, Mark Boal, have been prepping two projects. One, Triple Frontier, was in development all of last year and is scheduled to shoot sometime in 2011 — either in the spring or not until fall, depending on where you get your info. The other is a low-budget international black-ops thriller that is currently without a publicly-announced title.
Which film will get made first? That's been the question, and the latest info suggests that the international thriller is taking the lead. And the subject matter may involve Osama Bin Laden.
Variety notes that sales outfit IM Global is now repping the untitled thriller, and will likely start selling rights at the European Film Market in Berlin, which begins on February 10. The trade also says the film "is likely" to go into production before Triple Frontier, and that "sources say the plot concerns the hunt for Osama Bin Laden."
Which is really just an incremental update, but it's an interesting one. The word on this smaller film from the beginning has been that it would be a $10m film created in the same manner as The Hurt Locker. The question about whether this or Triple Frontier would shoot first seems to stem from logistics on the Triple Frontier end — can that film pull a cast together and negotiate their schedules along with the difficult logisitics that will arise from shooting the politically-charged thriller in South America?
This other smaller movie is basically the back-up plan, but if it locks a cast with international appeal and the sales go well in Berlin, it could end up moving forward quickly. Looks like kind of a game of chicken at this point, but we win either way, because both ends mean we get a new film from Kathryn Bigelow.