Will Paul Greengrass Direct The Martin Luther King Assassination Film 'Memphis'?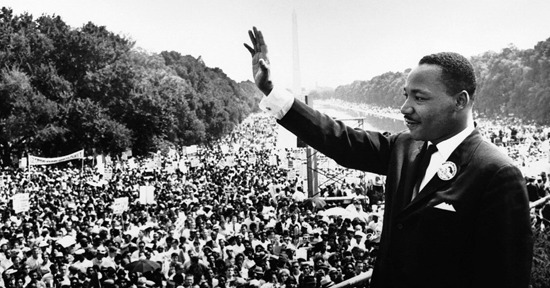 There have been quite a few possible and/or rumored projects of late for Bourne / United 93 / Green Zone director Paul Greengrass. The most recent rumor had him as a possible director for Cleopatra starring Angelina Jolie. Now add another one to the pile, and it could end up being another film from Cleopatra producer Scott Rudin.
There's a report saying that the director wants to make Memphis, a film about the events that led to the assassination of Dr. Martin Luther King, Jr.
Vulture has the report, saying that Paul Greengrass wrote the script after researching the subject himself, and that "it looks at King's life while trying to organize the city's sanitation workers in spring of 1968, just before his murder on April 4 of that year." The report says that the deal to bring Scott Rudin on board isn't done, but that if things work out, all parties could end up at Focus Features.
Of all the projects mentioned as options for the director (Cleopatra, Fantastic Voyage, Tales From the Gangster Squad, Treasure Island) this is the one that seems to be closest to his sensibilities. If it were a different sort of situation I'd say that it could also represent more of the same, but that would be to deny the obvious inherent challenge of creating a film chronicling the late life of one of America's most significant cultural and political figures. And while I'd like to see how the Greengrass touch might be applied to a film like Treasure Island, I'd much rather see him tackle something that would really let him dig into the subject. This could be the one.