'Soul Surfer' Teaser Trailer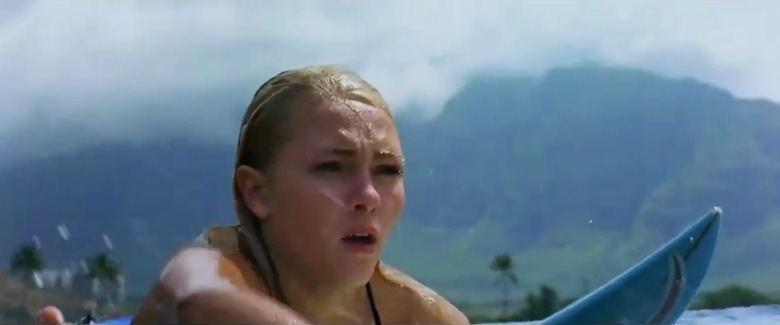 Sony has released a teaser trailer for Soul Surfer, a drama about young, teenage surfer girl (played by Bridge To Terabithia/Race To Witch Mountain's AnnaSophia Robb) who "summons the courage to go back into the ocean after losing an arm in a shark attack." Written and directed by Sean McNamara (Bring it On: Fight To The Finish, Into The Blue 2: The Reef, Bratz, 3 Ninjas: High Noon at Mega Mountain), the film co-starring Dennis Quaid, Helen Hunt, Carrie Underwood, and Kevin Sorbo. As you might expect, it doesn't look to be in the same league as Danny Boyle's 127 Hours. We also get no hint of a shark attack — the teaser makes it out like the film is just a happy-go-lucky story about a teenage girl surfer. Watch the trailer embedded after the jump. Please leave your thoughts in the comments below.
Soul Surfer hits theaters April 8th, 2011.