Soundtracks: Dan Deacon Scoring Coppola's 'Twixt Now And Sunrise;' Basement Jaxx Scoring 'Attack The Block;' Craig Wedren Scoring 'Wanderlust'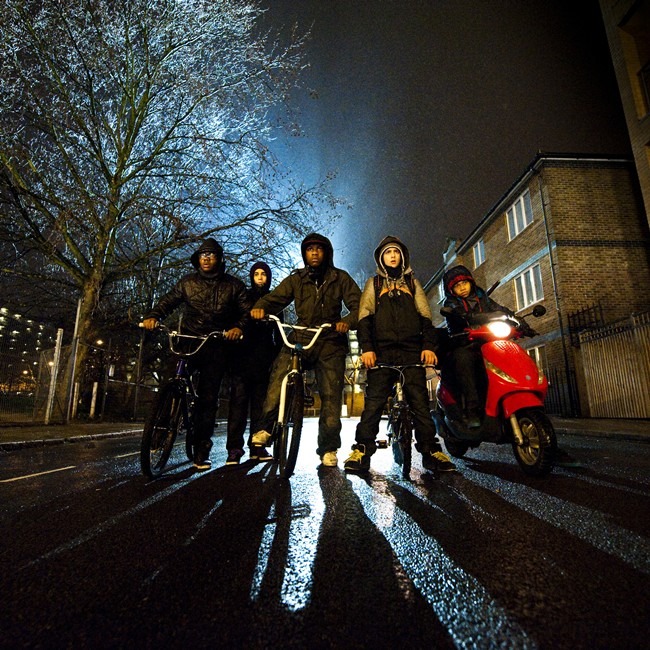 I was surprised to hear last year that Francis Ford Coppola had quietly gone into production on a gothic dream/nightmare horror story called Twixt Now and Sunrise. I'm a hell of a lot more surprised to hear that Dan Deacon is scoring it. Dan Deacon is a guy whose basic appearance will cause anyone who casually spits out the word 'hipster' to recoil in horror. But he's one of the best goddamn performers I've seen in a while, with the ability to squeeze wild noises out of analog electronics and an enviable knack for manipulating audiences.
None of which seems to gel at all with what we know about Mr. Coppola's dream inspired film that stars Val Kilmer, Elle Fanning, Ben Chaplin, Alden Ehrenreich and Bruce Dern. That just makes me all the more curious. I don't see how the sounds we're used to hearing from Deacon would work, but I don't consider him limited to that sound, either. So this could be some all-new magic. Can't wait to find out. The pair also reportedly have another, larger project in the works. [Pitchfork]
After the break, Edgar Wright's cohort Joe Cornish gets some Basement Jaxx tunes for Attack the Block (that's the first still, above), and Craig Wedren scores David Wain's latest.
Joe Cornish is a friend and colleague to Edgar Wright — they worked together on the Tintin and Ant-Man scripts — and he's got his own directorial debut coming out in the UK this year. Attack the Block is an alien-invasion film of sorts, and now Edgar Wright has revealed via Twitter that Basement Jaxx are scoring the film.
Heard some of Basement Jaxx's score for Joe Cornish's Attack The Block yesterday. Still humming it today. #GoodStuff
That's a pretty great idea, really, and with the Daft Punk score for Tron and Dan Deacon working with Francis Ford Coppola makes quite a case for the 'at long last' legitimacy of a certain wave of electronic pop in Hollywood. Attack the Block already sounded good, since it has Nick Frost in a small role in a story about a South London gang defending their neighborhood from aliens. Now it's all the more appealing.
Finally, Craig Wedren is doing the music for Wanderlust, the new David Wain comedy that wrapped not long ago. This is more or less to be expected, but no less a good thing. The two have worked together since all the way back in the days of The State, and Mr. Wedren has even appeared briefly in some of his friend's TV and movie work. (Like a 'blink and you'll miss him' shot or two in The Ten.) He did the theme songs for The State, Stella! and Reno 911, as well.
I'm really looking forward to Wanderlust, which stars Paul Rudd, Jennifer Aniston, Malin Akerman, Ray Liotta, Alan Alda and Justin Theroux in a story about a city couple that flees to the country but ends up in a commune along the way. The script is by Paul Rudd, Ken Marino and David Wain, so that's very promising. And I've been a long-time Craig Wedren fan ('Pony Express Record,' from his original band Shudder to Think, still sits in my top 10 of the '90s) so this is many good things rolled into one.
[all via The Playlist, which has been retuning to its roots this week with these reports.]