Pixar's 'Toy Story' Zoetrope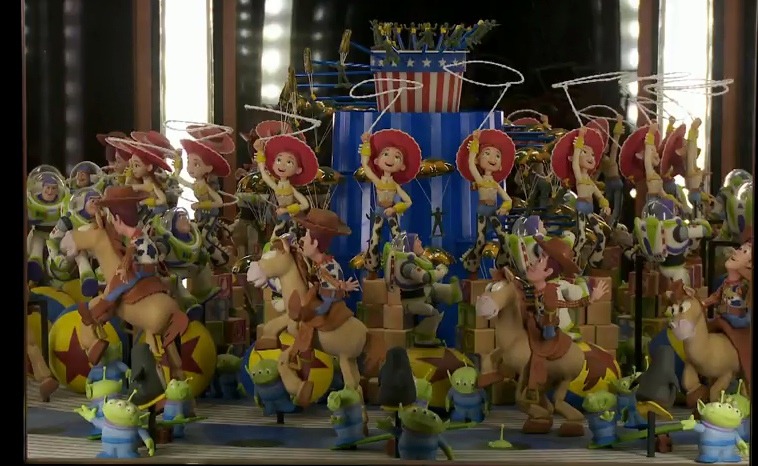 One of the cool exhibits hidden inside the animation building in Disneyland's California Adventure is a zoetrope created by Pixar (I think the zoetrope might also be on display at some of "The Art of Pixar" museum exhibits). I've seen it many times in person, and it's a magical thing to see the toys from Toy Story come to life in front of your eyes. It's also amazing to see this up close and look at all the various animations going on at the same time, and how they play off each other.
A video of the zoetrope has been making its way around the web this week, so I thought I'd share it. The video comes from one of Pixar's many dvd/blu-ray releases, and features the animators and directors from the studio explaining how the zoetrope works, and how Hayao Miyazaki's Studio Ghibli inspired John Lassetter to create it. Hit the jump for the video.
Thanks to /Film reader Kate B.