Is This The Blu-Ray Cover Art For 'Tron: The Original Classic'?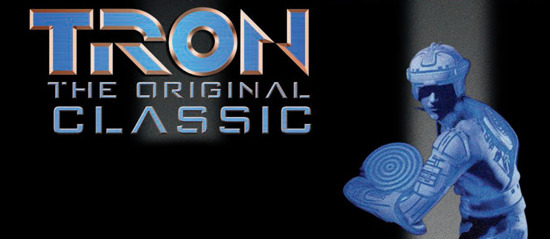 I'm hoping that this cover art for the blu-ray release of the original 1982 Tron isn't actually the cover art because, well, it is not so great. Not that I've really got a horse in this race, but when you're working with a movie that has as many easily manipulable visual elements as Tron does, how does anyone end up with this?
See the whole thing after the break.
This comes via The HD Room, which delivers the caveat that this might not be the 100% final cover art. And while some will complain about the title presentation, I understand Disney's desire to distinguish this from Tron Legacy, and also understand that no matter what they do, some consumers will still be confused. Go figure.
No word on special features yet, but The Digital Bits says,
consider this Rumor Mill-worthy, but our industry sources tell us that the studio is currently preparing to release TRON Legacy in multiple configurations: A Blu-ray 3D/Blu-ray/DVD/Digital Copy Combo, a Blu-ray/DVD/Digital Copy Combo, a Blu-ray 2-pack of TRON Legacy packed with the long-awaited TRON: The Original Classic, as well as standard DVD versions (all TBA). We'll post all the details as soon as they're officially announced. In any case, rest assured that classic TRON IS coming to BD with TRON Legacy in some form (though no word yet on whether or not it will be available by itself).