Elijah Wood Talks About His Upcoming Appearance In 'The Hobbit'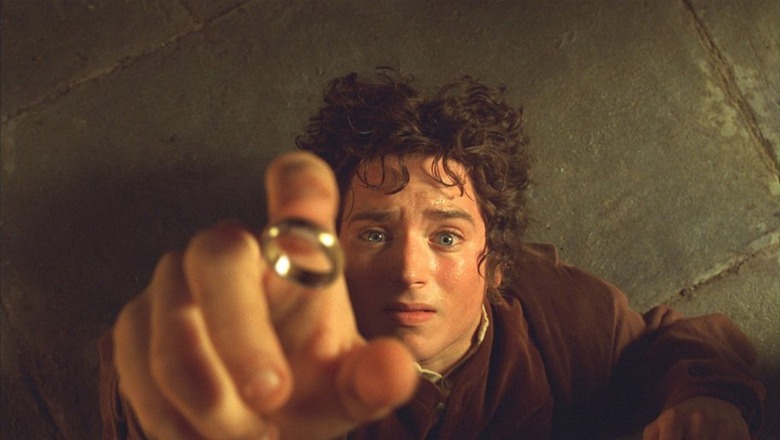 So Elijah Wood is going to be in The Hobbit. Kind of a surprise to some, though given part of the infrastructure built by J.R.R. Tolkien, not the most unusual thing that could have happened. (More on that in a minute; we'll keep supposition and info about the nuts and bolts of his appearance after the break.)
Now someone has managed to catch up with the actor to get a direct soundbyte about the film. He doesn't have much to offer, but if you want the word on The Hobbit direct from Mr. Wood, it's after the break. Warning: no great revelations lie within.
Speaking to IGN, he says,
We thought we were finished and the character doesn't even exist in The Hobbit, so it was not even a pipe dream to imagine the possibility would be there for me to reprise the role of Frodo. But they've come up with something that I think is kind of interesting and I think very fitting that doesn't necessarily infringe upon the integrity of the original novel. It's great. I'm really excited.
Which is more or less what you'd expect to hear in a situation like this. And, sadly, he hasn't read a script yet, so can't spoil anything further:
I think [the rolle will] be relatively minimal. That's my impression. I actually haven't read anything yet. I haven't read a script. I have almost as much information as you guys have!
Hint: he probably has more info. But maybe not much. The report about his appearance in the film is that we'll see Mr. Wood as Frodo (and possibly Ian Holm as an aged Bilbo) reading from the Red Book of Westmarch, that being the tome written by Bilbo and Frodo that contains the stories of their adventures in Middle Earth along with translated Elven tales, and consequently acts as a sort of Hobbit's history of the land. So the part should be small — likely a few scenes to set up the story for the audience, and nothing more.