Jon Favreau Confirms 'Cowboys & Aliens' Super Bowl Commercial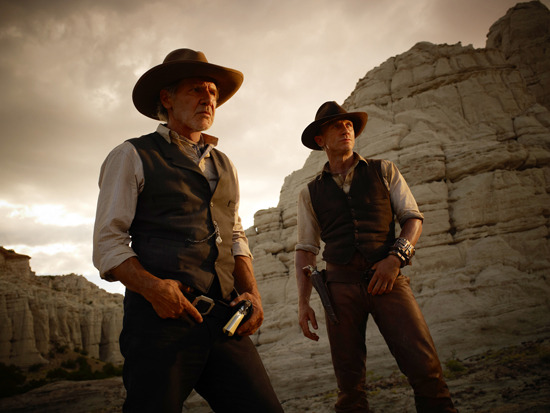 It's that time of year again: The NFL Playoffs. And for movie fans that means one thing: Super Bowl Commercials. We recently speculated that X-Men: First Class could show some footage during the big game, which takes place on February 6, but we now have our first confirmation: Cowboys and Aliens.
On Twitter late Tuesday night, director Jon Favreau confirmed he's working on the spot right now. Read his tweet and more after the jump.
Here's Favreau's tweet. And I guess we have to thank Twitter user @AustinCFilms for asking the question.
Yes. We're cutting it now. RT @AustinCFilms: superbowl trailer for Cowboys & Aliens?
We've already seen a teaser trailer from the comic book adaptation, written by Roberto Orci and Alex Kurtzman, starring Daniel Craig, Harrison Ford and Oliva Wilde and Russ even visited the set. But a Super Bowl commercial could potentially be seen by hundreds of millions of viewers. Odds are it's going to be a lot of new stuff.
We'll keep you updated on what other films will have Super Bowl commercials but, as of now, what are you hoping to see?