Battle: Los Angeles Movie Trailer #3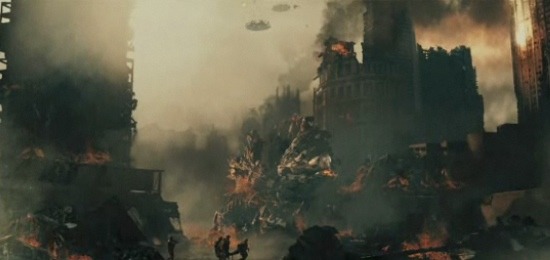 When Sony released the first teaser trailer for Jonathan Liebesman's Battle: Los Angeles in November, I was kind of disappointed that it was a montage of cool shots. Knowing what I did about the film, I thought the the opening of the movie could have been played for a more Cloverfield-like surprise/shocking reveal. The full length trailer released today begins with that idea — and looks like a fun sci-fi action film. Although, it should be noted that this is yet another trailer which copies  the Inception trend of using a big bassy noise for dramatic effect. For those who haven't been following the project, Battle has been described as a Black Hawk Down-style military story set in an alien invasion. I really think this film will surprise people when it is released in March. Watch the trailer now embedded after the jump. Please leave your thoughts in the comments below!
Official Plot Synopsis:
When unknown forces suddenly and mercilessly attack the City of Angels out of nowhere, it's up to a local Marine staff sergeant (Aaron Eckhart) and a new platoon of unseasoned soldiers to meet the threat. As the invasion hits the streets of LA, these Marines become our first and last line of defense in an intense battle against an enemy unlike any they've ever encountered before.
Battle: Los Angeles hits theaters on March 11th 2011.