Lena Headey Reportedly Gets Villain Role In 'Dredd'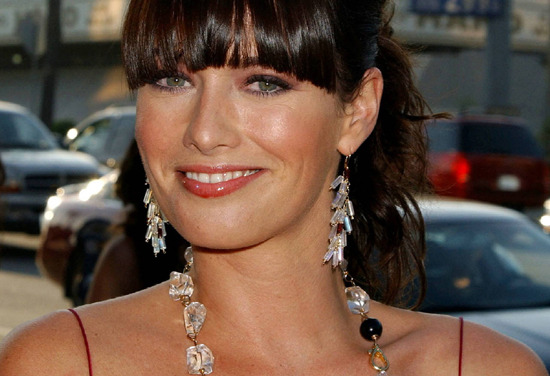 The new Judge Dredd film, simply called Dredd, is shooting now in South Africa with Pete Travis (Vantage Point) directing Karl Urban in the title role and Olivia Thirlby as Judge Anderson. And now, if reports are true, they'll be facing down a woman who made her mark as a queen in 300.
Reportedly, Lena Headey of The Sarah Connor Chronicles and Game of Thrones has landed the role of Madeline Madrigal, aka Ma-Ma, aka the leader of a gang who runs one of the blocks in Mega-City One.
I wasn't quite convinced by the first shot of Karl Urban in character as Dredd — like many others I think the helmet is sized too large — but having read chunks of the script and heard a few other things about the production I'm still optimistic. I was a huge Dredd fan once upon a time, and really disappointed by the Sylvester Stallone film produced in the '90s. Something that's just a bit more faithful (not usually my main concern with an adaptation, I'll admit) and properly oriented around the character will do nicely.
DREDD takes us to the wild streets of Mega City One, the lone oasis of quasi-civilization on Cursed Earth. Judge Dredd (Karl Urban) is the most feared of elite Street Judges, with the power to enforce the law, sentence offenders and execute them on the spot – if necessary. The endlessly inventive mind of writer Alex Garland and the frenetic vision of director Peter Travis bring DREDD to life as a futuristic neo-noir action film that returns the celebrated character to the dark, visceral incarnation from John Wagner and Carlos Ezquerra's revered comic strip.
[JDMN via Bleeding Cool]