Casting Bits: Brendan Fraser In Neil Labute's Next; Kevin James Re-Teams With 'Zookeeper' Director For MMA Film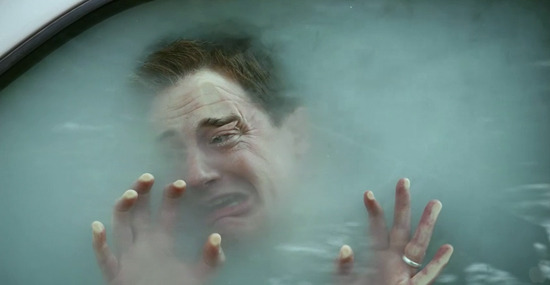 Years ago, the idea of Brendan Fraser working with Neil LaBute would have been appealing. In 1998 it would have been the guy from Gods & Monsters being directed by the firebrand behind Your Friends and Neighbors. Good stuff. Now, well, it's the guy from Furry Vengeance directed by the guy behind The Wicker Man. Not such an easy sell.
Still, let optimism reign. Brendan Fraser will star in Seconds of Pleasure, the new film Neil LaBute, about which details are non-existent. All we know is it will shoot in the UK this March. Alongside him will be Kristin Scott Thomas, with possible additions Colin Firth and Ed Harris. So that's quite a solid cast if things come together. I'd love to see both these men make a good film  again, so fingers are crossed. [Deadline]
After the break, that Kevin James MMA film gets a director.
Last year, we saw the announcement that Kevin James would star in an MMA comedy, with a script by Allen Loeb that features him as "a physics teacher who moonlights as a mixed martial arts fighter to raise money and save the music program his students love." He fights well enough to get to the UFC.
Now the film has a director: Frank Coraci, who directed Mr. James in The Zookeeper, which opens July 8. I joked about the MMA film when the news first hit, but was quickly informed that Kevin James has a long-standing interest in MMA fighting. So this isn't quite the work of a dilettante just grabbing a high-concept premise that'll bridge the not-inconsiderable fanbases of various fight circles and Kevin James himself. Doesn't mean I want to see it, but if you're an MMA fan this might not be the worst way to spend an evening. [Deadline]