Cool Stuff: 'Ghostbusters' Wedding Cake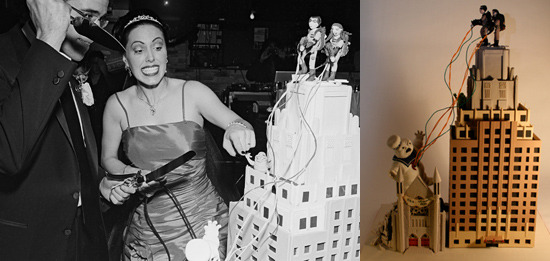 We have featured some geeky wedding cakes over the past few years (including a zombie wedding cake, and not one but two Back to the Future wedding cakes). Charm City Cakes have created an awesome Ghostbusters-themed wedding cake for DonnaMarie and Ricky.
They wanted to incorporate their shared love of the movie into their wedding cake. Their idea? To replicate the final scene of the movie, when the guys are battling the Stay Puft Marshmallow man from atop an NYC skyscraper, only with the bride and groom doing the proton pack zapping. ... So we met with the happy couple (twice, actually!) and along with LOTS of reference photos, they even provided us with a DVD of the movie so that we could be sure to get every detail just right.
Hit the jump to see some better photos of the cake (including one in the dark with light up proton pack action.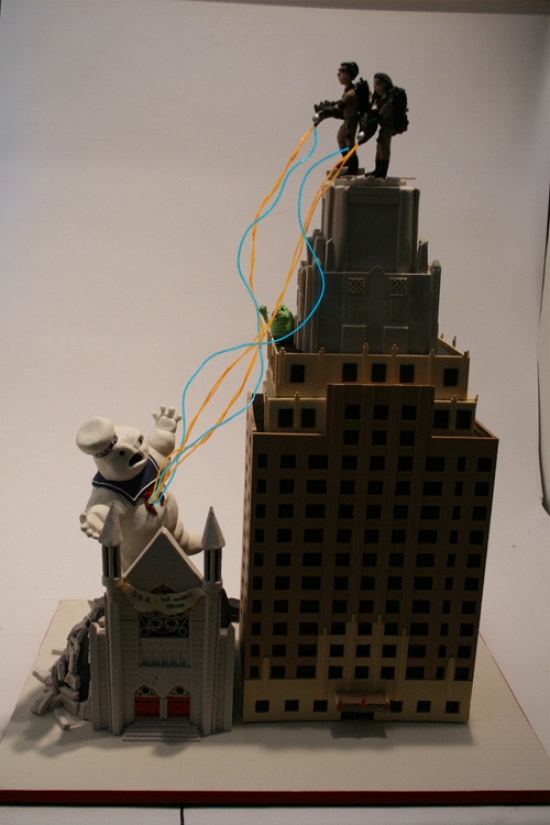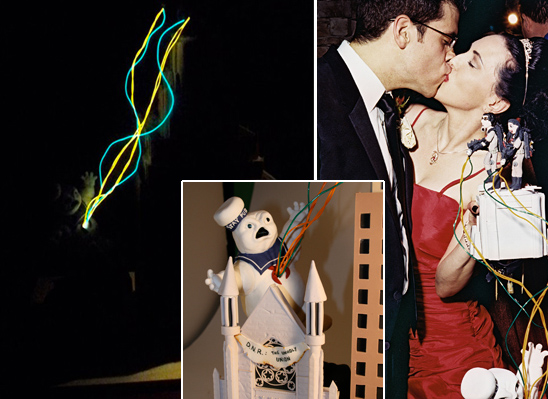 See this cake and more on CharmCityCakes.com.
via: protoncharging