Colin Farrell Confirmed For 'Total Recall' Remake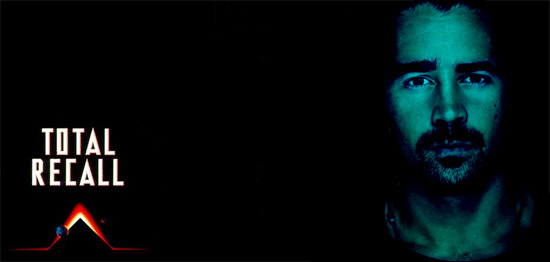 When Colin Farrell was replaced by Robert Pattinson in David Cronenberg's film Cosmopolis, it seemed safe to assume that Farrell was taking the lead in the Len Wiseman-directed remake of Total Recall. But in an interview shortly afterward, Farrell hedged on the question.
Now producer Neal Moritz has confirmed that the actor is leading the cast, and given out some more info on the film as well.
Speaking to Collider, Neal Moritz said "We're doing [Total Recall] with Colin Farrell," and that the film will shoot beginning May 15. Oh, and it won't be in 3D, which makes it stand out from many other tentpoles going into production now.
He called it a big film, bigger in scope than his recent productions Green Hornet and Battle: Los Angeles, though he says the story hews closer to the Philip K Dick source story We Can Remember it For You Wholesale. In particular, the film won't see the action going into space.
Finally, he enthused about the film,
I think the world that Len Wiseman is creating is incredible. It's a real world, a real future world, where the cities have just gotten so overcrowded that the cities are just built up, up, up, up. It's just everything I see on the movie, every pre-vis I see on the movie, every conceptual drawing on this movie that I see just makes me more and more excited. We're playing it like a real world, but there's all these technological advancements to the real world, and it's just really, it's cool. It's an awesome movie. I'm dying—as a fan of movies, more than anything, it's a movie that I'm just dying to see.
The original Total Recall is a film that went through years of script drafts and a few different directors (including, ironically, David Cronenberg) before finally getting made as an Arnold Schwarzenegger vehicle directed by Paul Verhoeven. It seems like this version has had far less difficulty getting made, plus it has a great lead and is possibly more faithful to PKD. All good points, I think. Sadly I have no faith in Len Wiseman as a director, but with Farrell in the lead I'll remain hopeful for a good turnout.