Don't Expect To See The 'Dark' Pee-Wee Herman Movie Any Time Soon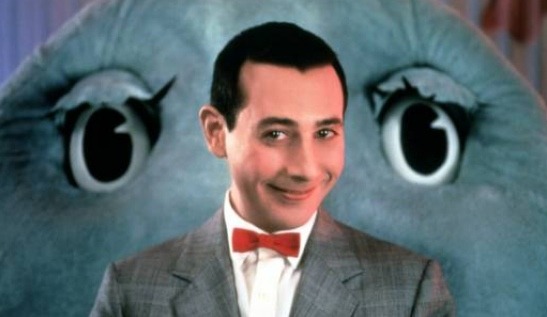 Over the past few years Paul Reubens, aka Pee-Wee Herman, has been talking up multiple new film projects. One now has Judd Apatow on board as producer, and a script is actively being crafted. It leaps off from the bright, child-like ideas of Pee-Wee's Playhouse, and is meant to be very much in the spirit of Tim Burton's film Pee-Wee's Big Adventure. The other movie was talked up as a darker, more adult Pee-Wee Herman film, but we haven't heard anything about that in some time. Now, according to the actor, it isn't going to happen any time soon. He also provides a brief update on the film being produced by Judd Apatow.
IGN reports that, while part of the Television Critics Association press tour, Paul Reubens appeared (via satellite) as Pee-Wee Herman, and said "The dark Pee-Wee movie won't be happening until things get a little darker." Take that as you will, but it's not a promising statement for anyone who was hoping to see that project.
Meanwhile, he talked about the film that is in development now, reiterating that it will be a road movie, and that it seeks to recapture the feel of Pee-Wee's Big Adventure. The question is: how will this movie be different from that one, if they're both light-hearted road movies? "That's what Judd keeps asking us!" the actor exaclaimed. "How's it going to be different?!"
(Recall, too, that this isn't the Pee-Wee's Playhouse script that Paul Reubens repeatedly said was written and ready to shoot. Mr. Apatow asked for a new script, which Paul Reubens and Paul Rust are writing.)
I'm glad to hear that — good to have a strong, established producer on hand to make sure the film is going in a direction that will make it worthwhile for audiences, and that won't just retread what was established in Tim Burton's first film.