Peter Farrelly Debunks 'The Three Stooges' Casting Rumors, Says Roles Are Wide Open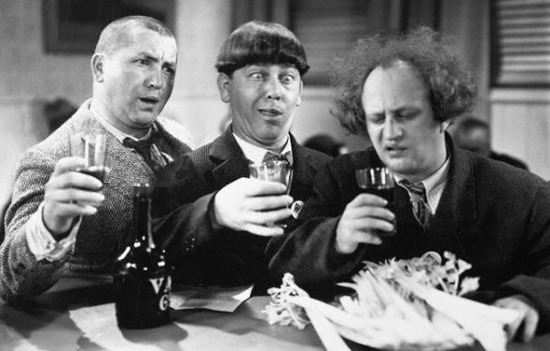 If you were mystified by yesterday's report about the possible involvement of Johnny Knoxville and Andy Samberg in the Farrelly Brothers upcoming The Three Stooges, you weren't alone. Peter Farrelly says "You don't want people to think 'they already cast that thing,' because we haven't...It's wide open to everybody."
And that's the problem with the 'offer' story, as it quickly mutates into a casting story. Word was that Johnny Knoxville, Andy Samberg and Australian comic Shane Jacobson are on a shortlist for the film, and that some conversations have been had. But Peter Farrelly says that while he likes Knoxville and Samberg, they haven't auditioned or been cast. Who has the best chance now? He says, "Right now, I don't know. There is no leader in the clubhouse...I don't want 'somebody's version of Moe.' It's not like Batman where you can have your own take on Batman."
And, just for the record, the writer/director repeats the basic idea of the film. As we've reported, this will be a three-part story, with the first part following the young stooges and the latter two parts picking up in their 40s as they leave the orphanage where they're raised. He says "they're going to look the same, dress the same, sound the same, act the same, with the same sound effects." (Read: cartoonish and PG-rated.) But there will be some problems, as the stooges' violence doesn't go over well outside their family circle.
The film is still set to shoot in April in Atlanta, so we should hear reliable cast decisions soon. [EW]