Edgar Ramirez, Toby Kebbell And Hayley Atwell In Talks To Join 'Wrath Of The Titans' [Updated]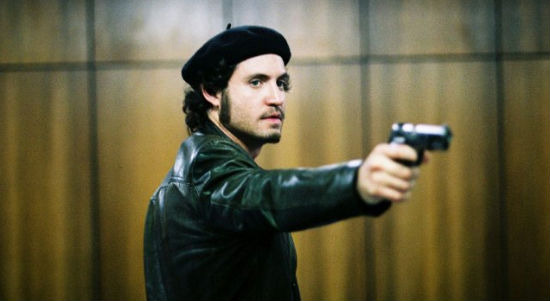 Update (by editor Peter Sciretta): Now The Wrap is reporting that in addition to Ramirez, Toby Kebbell (The Sorceror's Apprentice) is in talks to play Agenor and Hayley Atwell (Captain America), Georgina Haig (Wasted on the Young), Janet Montgomery (Black Swan), Dominique McElligott (Moon) and Clemence Poesy (Fleur Delacour in Harry Potter and the Deathly Hallows) are on the shortlist of actresses who are actually testing for the role of Andromeda.
With his down and dirty good looks, Venezuelan actor Edgar Ramirez is already practically a god to many women. But now he's about to officially become one to all of us. The star of Domino, Vantage Point, The Bourne Ultimatum and this year's epic release Carlos is in final negotiations to play Ares, the God of War, in the sequel to 2010's 3D hit Clash of the Titans, Wrath of the Titans. Directed by Jonathan Liebsman, who also did the upcoming Battle: Los Angeles, it will return stars Sam Worthington, Liam Neeson and Ralph Fiennes among others. Read more after the jump.
Deadline broke the news of Ramirez's involvement in the project and while a deal hadn't been inked yet, it was reportedly close.According to Liam Neeson, who plays Zeus in the series, Wrath will start filming in March and Warner Brothers has already scheduled the film for a March 30, 2012 release date. Worthington, who will reprise his role as Perseus in the sequel, has come out and admitted that the first film wasn't as good as it could have been and that Wrath will be better.
I just think we can improve on it. I think the first one, we kind of let down some people. And yeah, I totally agree. The only point of doing a sequel is either the audience demands it or you believe you can better the first one. What we're setting out to do with this one — the writers and the director and myself — is improve. I think I can act f***ing better, to be honest ... Just take all the notes from people that I have been reading about on the 'net and give them a movie they f***ing want. This one I want to kind of try to satisfy a lot more people.
Adding actors like Edgar Ramirez, who isn't that well-known but is a monster talent, will help. The rumor was that Oscar-contenders James Franco and Javier Bardem were circling the project too, but those have yet to materialize. Chances are Ramirez has secured the role Bardem was being considered for anyway.
Do you think this film is going to improve on the original? Do you think they'll draw upon any of the epic story lines in the God of War video game franchise since Ares, the protagonist in the first game, is in the film?