Five Sundance Films To Premiere On Demand During Festival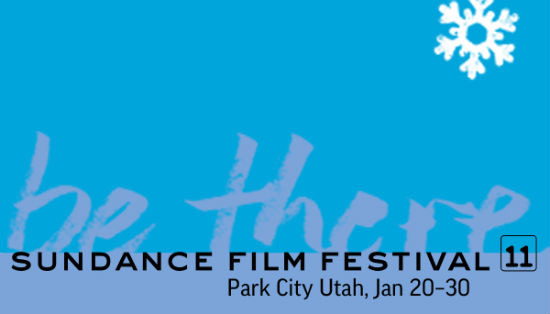 Can't make it to Utah this month for the 2011 Sundance Film Festival? Here are your options. One – keep it locked right here to Slashfilm.com because myself, Peter Sciretta and David Chen will be on the scene reporting daily. Two – head to one of the cities that's hosting a Sundance Film Festival USA screening. Or three – just click the On Demand button on your remote and join in to the Direct from the Sundance Film Festival initiative. Five specially selected films – four world premieres and one U.S. premiere – that will be playing at the festival will be available for a limited time on demand in on most major cable systems.
They are Mad Bastards, directed by Brendan Fletcher, Septien, directed by Michael Tully, These Amazing Shadows, directed by Kurt Norton, Uncle Kent, directed by Joe Swanberg and Kaboom, directed by Gregg Araki. Read full descriptions of each film and see stills after the jump.
Each of the films will be available for 30 days in a special Sundance Film Festival section of your On Demand menu on or around their premiere date at the Festival. here are the descriptions of the films, along with their premiere date and still.
Mad Bastards – Premieres at the Festival Monday January 24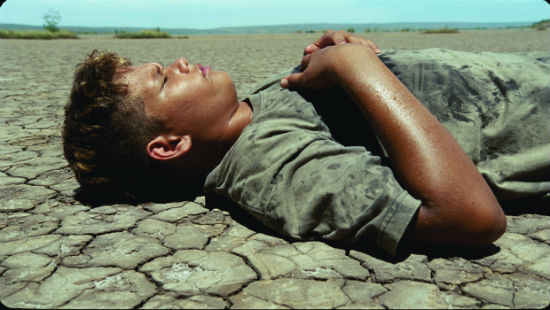 TJ is a mad bastard, and his estranged 13-year-old son Bullet is on the fast track to becoming one, too. After being turned away from his mother's house, TJ sets off across the country to the Kimberly region of northwestern Australia to make things right with his son. Grandpa Tex has lived a tough life, and now, as a local cop, he wants to change things for the men in his community. Crosscutting between three generations, Mad Bastards is a raw look at the journey to becoming a man and the personal transformation one must make. Developed with local Aboriginal communities and fueled by a local cast, Mad Bastards draws from the rich tradition of storytelling inherent in Indigenous life. Using music from legendary Broome musicians the Pigram Brothers, writer/director Brendan Fletcher poetically fuses the harsh realities of violence, healing, and family.
Septien – Premieres at the Festival Sunday January 23
Eighteen years after disappearing without a trace, Cornelius Rawlings returns to his family's farm. While his parents are long deceased, Cornelius's brothers continue to live in isolation on this forgotten piece of land. Ezra is a freak for two things: cleanliness and Jesus. Amos is a self-taught artist who fetishizes sports and Satan. Although back home, Cornelius is still distant. In between challenging strangers to one-on-one games, he huffs and drinks the days away. The family's high-school sports demons show up one day in the guise of a plumber and a pretty girl. Only a mysterious drifter can redeem their souls on 4th and goal. Triple-threat actor/writer/director (and disturbingly gifted athlete) Michael Tully creates a backwoods world that's only a few trees away from our own, complete with characters on the edge of sanity that we can actually relate to. A hero tale gone wrong, Septien is funny when it's inappropriate to laugh, and realistic when it should be psychotic. Goooaaaaaaaaal!
These Amazing Shadows – Premieres at the Festival Saturday January 22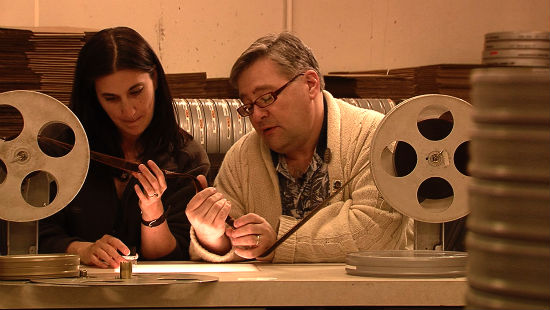 From Dorothy's entrance into Oz to the pizza delivery at Ridgemont High, cinematic moments take on iconic levels of meaning in a film lover's life. As the government-appointed protector of our cinematic legacy, the National Film Registry selects culturally, historically, or aesthetically significant works for preservation in the Library of Congress. From award-winning features to music videos, experimental films to home movies, each registry selection reflects a truth of its time or a standout artistic vision. Through interviews with registry board members, archivists, and notable filmmakers like John Singleton and John Waters, directors Paul Mariano and Kurt Norton demonstrate the way film documents artistic and societal milestones. Guided by a true cinephile's love of the medium and a treasure trove of archival footage, These Amazing Shadows molds a cultural history from pieces of film, offering a microcosm of the work of the National Film Registry and making a powerful case for film preservation.
Uncle Kent – Premieres at the Festival Friday January 21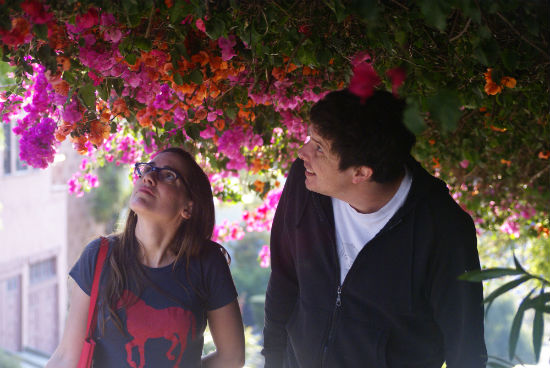 Forty-year-old Kent Osborne works out of his sunny Los Angeles home as a cartoonist for a children's show. During his day, he takes bong hits and hangs out with his fluffy cat. Kent hopes to hook up with Kate, a cute New York journalist he met online on Chatroulette, when she comes to stay for the weekend. Although their time together is sexually loaded—they take raunchy pictures and pick up a bicurious girl on Craigslist—things don't go quite as Kent imagined. Written by Swanberg and Osborne, the film captures Kent's existence with comedic charm and understated pathos. No matter how confusing his personal relationships get, he'll always be Uncle Kent.
Kaboom – Premieres at the Festival Friday January 21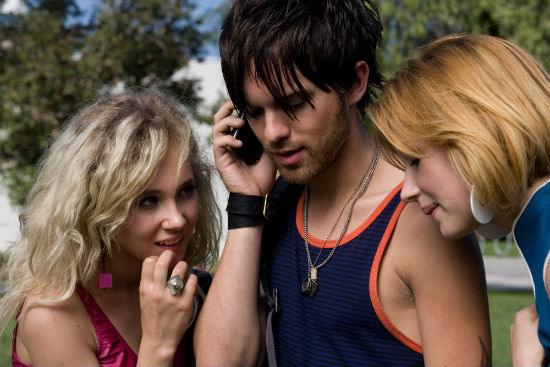 A hyperstylized, pansexual trip, Kaboom is a live-action film born out of the graphic novel aesthetic. Thomas Dekker plays Smith, a film student lusting after his dumb, hunky roommate (aptly named Thor), but after eating a drug-laced cookie, he hooks up with a hot chick, London (Juno Temple). Meanwhile, a bizarre mystery brews involving his lesbian BFF's obsessive, witchy girlfriend, weird guys in masks who chase him around campus, and a recurring dream about a dead girl. Unrestrained and completely over the top, Kaboom picks up where Araki's "Teenage Apocalypse Trilogy" of the 1990s left off. With his impeccable craft, rebellious spirit, and outrageous vision intact, Araki remains a true indie master.
Are you going to check any of these out?