TV Bits: NBC Orders 'Mad Men'-Like Playboy Club TV Pilot, J.J. Abrams Eyes 'Pulp' Fiction TV Series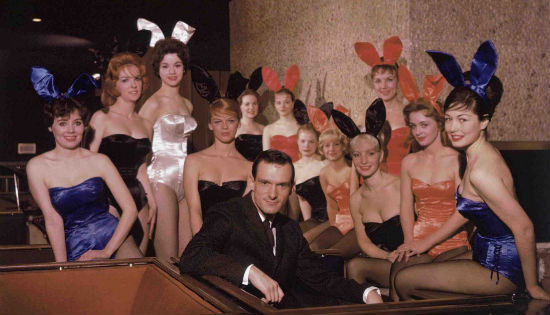 Two high-profile "P" shows are about to go to pilot. The first is called Playboy and, much like Mad Men, it's set in the 1960s. Instead of Madison Avenue, though, the show will be set at a Playboy Club in Chicago. Ordered by NBC, Playboy will be written by Chad Hodge (Tru Calling) and uses the legendary club as a way to explore blossoming sexuality in America during the Sixties.
The second show, called Pulp, is being championed by J.J. Abrams and Bad Robot. Like most things Abrams is involved with, not much is known about it yet except that it's an hour-long drama with a "heightened sense of reality" like in Pulp Fiction. It's currently being shopped to networks.
Read more about each project after the jump.
Variety broke the news about Playboy, which is being produced by Twentieth Century Fox TV and Imagine TV. In all likelihood, the success of Mad Men helped make the show a reality and it's not the only show in development that's set in the time period. Starz has a new series coming out called Magic City, which is set in 1960s Miami and ABC is developing a show called Pan Am about the wild crews who worked for the airline in the 1960s. Add those to Mad Men, which is in New York, and Playboy, which is in Chicago, it seems like a sure bet that a 1960s California show is in our futuresTV Line exclusively broke the story about Pulp, which is being written and executive produced by Monica Breen and Alison Schapker, who have worked with Abrams and Bad Robot on Alias, Lost, Fringe and also ran Brothers & Sisters. This marks the fourth show Bad Robot has in development including one with Jonah Nolan, Alcatraz and Odd Jobs, featuring Terry O'Quinn and Michael Emerson.
There's no guarantee either of these shows makes it to air but each certainly sounds promising. What do you think?